A First-Time Buyer's Guide to Condo Living
The Pros and Cons of Buying a Condo
If you're in the market for a new home, you might consider buying a condominium. Commonly referred to as a condo, the property comprises multiple units that are divided and then sold to individuals or investors. When you own a condo, you essentially are joining a community managed by a homeowners association (HOA). In addition to your mortgage, you pay a HOA fee which goes toward the upkeep of the property, as well as future repairs and add-ons such as a new parking gate or courtyard.
While the structure is somewhat similar to an apartment, the main difference is that you actually own your unit and can officially say goodbye to paying rent!
There are many reasons to choose a condo. Perhaps you've always dreamed of being a homeowner but have been priced out because your city has recently become too expensive. Maybe you are a busy, urban dweller and don't have the time for landscaping or costly home repairs. If that's the case, buying a condo is a great option because of its affordability and low maintenance.
Condos can be a practical way for first-time buyers to enter the housing market. Even if the plan is to eventually buy a single-family home several years from now, you'll have the advantage of building equity and saving money by living in a condo.
As you begin your housing search, you'll want to consider the pros and cons of condo ownership to determine if this is the best choice for you. Condo living has its perks, but ultimately, it's not for everyone. There are some key differences between a house and a condo that we review below. The most important factor is that your needs and preferences align with what a condo has to offer.
Read our insightful guide below and discover if you're the right candidate for living in a condo community.
Key Point 1
Pros of Buying a Condo
Affordability
If you're ready to upgrade from your apartment but can't afford a single-family home yet, then a condo is a budget-friendly solution. The asking price for a condo can be dramatically lower than stand-alone homes, especially in urban areas. In 2020, the average condo unit sold for $266,300, while the average single-family home cost over $300,000. Insurance rates are also lower than a house because you're only responsible for your unit. Any costs that include exterior and common areas are covered by monthly HOA fees.
Low Maintenance
Condos are incredibly low maintenance compared to houses that require constant upkeep and improvements. Any required work outside of your own unit, like a leaky roof or yard landscaping, is typically covered by the condo's maintenance team. This is a huge stress-relief especially if you are a busy professional or like to routinely travel. If you need to fix anything inside your own unit, it's nice to know that your condo association has a rolodex of vetted maintenance workers for hire.
Amenities
When you own a condo, you'll gain access to on-site shared amenities. Every condo building has different amenities and it's all dependent on the value of the property, how much the HOA fees are and what year the condo was built. Condos offer residents attractive amenities that they might not be able to afford as a home buyer. These luxuries range from a pool, fitness center, tennis court, community rooms, dog park and spa.
Community
Communal living offers a fulfilling social life where residents can partake in activities and become friends. A condo has a built-in community where you'll always be close to your neighbors and have the option to socialize at the pool or share a glass of wine in the courtyard.
Security
Some condos offer gated entries, high-tech security systems, or security guards. If you live alone or worry about potential crime, this security feature can provide peace of mind. Plus, you can rely on your neighbors to watch out for you while you are traveling or away.
Key Point 2
Cons of Buying a Condo
Rules & Regulations
It's important to do your research when it comes to each condo's rules. Some buildings have strict noise ordinances, restrictions on pets and renovations that could be a major deal breaker. The community board association governs the policies in the condo. If you plan to make any updates to your unit or sublet, you'll have to ask the HOA for permission. If the HOA denies your requests, unfortunately there's nothing you can do about it.
Lack of Privacy
Condos typically house many tenants like an apartment complex. Expect to see and hear your neighbors everyday just like you would in an apartment. Unlike a house, you won't have a yard and fence to separate you from your neighbors. If you need a place that's extremely quiet and don't want to share the walls with your neighbors, then a condo is probably not the best match.
HOA Fees
When you purchase a condo, you're agreeing to pay homeowners association (HOA) fees in addition to your mortgage. HOA fees are monthly dues that go toward amenities, maintenance repairs for the building, cleaning services for the hallways or courtyard, and other future investments. HOA fees can vary from $100 to more than $1,000 and are typically higher in buildings with luxury amenities and cities with a higher cost of living.
Key Point 3
Do Your Homework Before You Buy a Condo
Ask the seller about the HOA budget to assess the financial stability of the condo and any future investments that might be in the books. Better yet, request the HOA meeting minutes to find out if there are any issues or pain points.
Research HOA fees and factor your budget. Every HOA has two accounts – one for operating expenses and one for reserve expenses. The operating account funds the monthly maintenance for the building (landscaping, cleaning, pool upkeep). The reserve account funds major investments like a new dog park or fence. It also covers unexpected damage like a roof falling in. If the reserve account doesn't have enough funds, the tenants are legally required to pay the cost difference, typically called an assessment.
Talk to neighbors about the rental ratio rate. Too many empty units will make reselling a struggle. Too many investors mean short-term sublets and vacationers coming and going.
Make sure the condo is in good financial health — lenders look at this to determine your eligibility for a mortgage.
Your mortgage options are the same as a single-family home. You can choose a conventional loan, FHA, or VA. But there are other considerations…we recommend talking to your lender to assess all your options.
Choosing a condo really comes down to you or your family's personal preferences and lifestyle. Many first-time buyers find condos to be a great investment before permanently moving into a house. But before you make a decision, be sure to carefully consider the pros and cons of condo ownership.
Get your home loan lesson plan
we're ready to send it to you
While it may start with an email address, our goal is to secure you a new home address. It's simple with your personalized Lesson Plan. Every step of your journey is covered so you know what to expect, when to expect it and are always up to date. It's the perfect place to get started.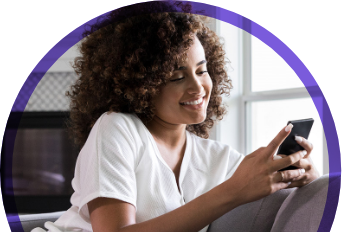 Need Help?
Have a question?
Ready to take the next step?