Should You Rent or Buy?
The Mortgage Matchup — Rent vs. Buy
In this mortgage matchup, we've got two of the biggest challengers of all time going head-to-head. These two housing giants have been competitors for generations, so buckle in and get ready for the show.
First, let's introduce our competitors. In one corner we've got Rent, a payment you make each month to a landlord/management group to live at an apartment or residence. In the other corner we've got Buy, an option that allows you to finance a home for yourself.
Who will win? Let's get right to the action.
Key Point 1
HOMEOWNERSHIP
Equity
If you're understandably tired of lining your landlord's pockets, the ability to build your wealth over time is hugely appealing. Each month, the mortgage you pay is part interest and part principal, with the latter going directly into your home's equity. Your home equity will grow on a monthly basis and is money you're pocketing should you sell.
Loan Choices
Your wish list for your dream home is as distinctive as your financial situation — no two are identical. Because each aspiring homeowner's position is unique, many lenders offer a plethora of loan options and will help you navigate until you've found the most compatible.
Live Your Way
Loud roommates, abrupt rent increases and lack of control are all compelling reasons to make the jump into homeownership and leave renting in the dust. Owning your home gives you independence — whether that be letting your imagination soar when it comes to wall colors or getting a pet now that there is no barrier of a pet deposit. The time for settling is a thing of the past when you become a homeowner!
Tax Advantages*
Even the interest portion of your monthly mortgage reaps you benefits! The fee you pay for borrowing money, the interest, is actually tax deductible. You're also able to reduce that dreaded tax bill through your property taxes which are also tax deductible.
Stability
Across the nation, there is a clear trend of rent spikes. With homeownership, your loan is locked in at a rate while renting statistically increases annually. In 2020, the national median rent(Link opens in a new tab) increased 3.04%.
Additional Costs Associated with Homeownership
In addition to the ever-present monthly mortgage, there are other costs associated with homeownership and they're important to be conscious of.
Down Payment — The size and type of loan indicates the amount needed up front, however, most down payment percentages range from 3.5% - 20%.
Insurance — Every property requires insurance. Depending on where you live, you may require specialized insurance for events such as flood or wind damage.
Property Taxes — These vary widely depending on geographical location and are set by your local or city government.
Maintenance and Home Improvement — It might be as simple as replacing a broken light fixture or as elaborate as renovating the entire kitchen after fixing that leaky faucet one too many times, but projects around the house can quickly add up over time.
Key Point 2
Renting
Many people, both older and younger, appreciate the freedom renting provides. When you choose to rent, you're giving up benefits like equity and stability, but you're gaining in other areas.
If you're not invested in your current job long-term or you're not enamored with the area, renting lets you move with relative ease.
Financially, you might not be in a place to commit to a home and the related expenses. Renting provides the opportunity to build a stronger financial foundation before buying a property.
Renting puts the burden of maintenance on your landlord — if a little elbow grease intimidates you, it might be best to let your landlord shoulder that responsibility.
If you're trying to build your credit and get your finances in order, renting can help give you the time you need to budget.
Sure, one side seems to favor the other. But there's no leader in the clubhouse. The winner is whatever you decide to do and whichever benefits you the most, personally and financially. Since you're here for home buying information, we focused a lot of our attention on explaining certain things in case you're a first-time home buyer wanting to learn more.
Get your home loan lesson plan
we're ready to send it to you
While it may start with an email address, our goal is to secure you a new home address. It's simple with your personalized Lesson Plan. Every step of your journey is covered so you know what to expect, when to expect it and are always up to date. It's the perfect place to get started.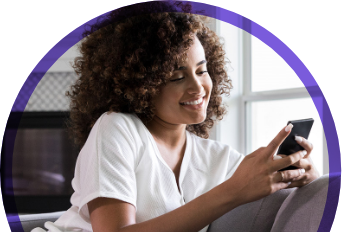 Need Help?
Have a question?
Ready to take the next step?