Rent vs Buy: Reasons to Buy
Sign Your Name on Homeownership.
The choices you make are meant to lead you down a road of happiness. For many that means buying a home to enjoy more space, more freedom and more stability.
Since becoming a homeowner is a big commitment, we want to help you decide when the time was right by offering up as much information as possible about home buying. It's all about feeling comfortable and confident in your decisions, so let's dive into all of the pros of buying a home.
Build Equity
Every monthly mortgage payment you make is part interest and part principal. The principal is what you owe on the loan and it goes directly towards your home's equity. It's like investing in yourself. Which is a lot better than 100% of your rent payment going to the landlord. Plus, whenever home values increase in the market (and historically they do) so does the value of your home.
Live your way
Do you feel comfortable in a sparse, minimalist space design? Or do you like different colored walls and pictures everywhere? As a homeowner, you're free to live, decorate and change your home however you want. No pet deposits needed either!
Loan options
There are different types of loans to choose from. Depending on your financial situation, and long- and short-term plans, you can apply for a mortgage that will fit your budget.
Tax advantages
The interest portion of your monthly payment is the fee you pay for borrowing the money from a lender. However, the great thing about mortgage interest is it's tax-deductible. And so are your property taxes.*
If you want to become a new homeowner, there are many things to consider first. Make sure you research all of the pros and cons to help you might the right decision for you and your future.
Get your home loan lesson plan
we're ready to send it to you
While it may start with an email address, our goal is to secure you a new home address. It's simple with your personalized Lesson Plan. Every step of your journey is covered so you know what to expect, when to expect it and are always up to date. It's the perfect place to get started.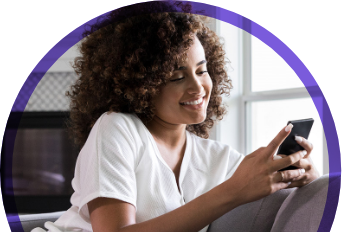 Need Help?
Have a question?
Ready to take the next step?