Working With a Realtor to Buy Your Home
Ask a Professional — REALTOR®, Christie Cannon.
When you decide to enter the housing market, whether you're buying or selling, there are many parties involved throughout the process, and it all starts with a REALTOR®.
To help you understand more about what a REALTOR® does and how important they are to the home buying process, we chatted with Real Estate expert, Christie Cannon, leader of The Christie Cannon Team and real estate guru in Frisco, Texas with over 15 years of industry experience for insight into some of your most asked questions.
What Are Some of The Benefits of Having a REALTOR®?
"Buying a house is likely the biggest transaction you'll ever make, and understandably, you're not as involved in the market as a REALTOR®. A REALTOR® is an expert on your side to help you navigate the ins and outs of the process, offer immeasurable guidance, ensure you're on the right track and ultimately save you time, money and stress. Obviously, most people would never go to court without a lawyer and a real estate transaction is the same idea — having an expert on your side is critical for a smooth process."
What Qualities Should a Home Buyer Look for When Choosing a REALTOR®?
"Experience should be the number one consideration because they will have the foresight to metaphorically see the freight train before it hits you. In a competitive market, it's essential to be preemptive and not reactive, which a REALTOR® will ensure. They know the market nuances and can anticipate the eventual ebbs and flows of the area. At the end of the day, this is a business transaction and it might be necessary to look outside of your immediate network to find a professional who will be your knowledgeable advocate and be dedicated to getting the job done right."
What are the Primary Services a REALTOR® Provides Buyers and Sellers?
"For a buyer, we know working on their behalf starts with listening and understanding their 'why' to cultivate a trusting relationship. This job is about providing expert guidance through the good, the bad and the ugly, like answering questions during the inspection, navigating the lending process and ensuring you feel comfortable throughout the entire process. Also, knowing on average that most people stay in a home for 7-10 years, we want to share insight on what to expect when they try to sell their house in the future. A REALTOR® should also be able to connect you to the reputable partners needed during the process, like a lender or appraiser.
Similar to when we work with buyers, it's also critical to understand a seller's 'why' and provide an educational experience that helps make sure moving is the right play. To be successful in a competitive market, marketing to the full extent is paramount. For a seller, we also understand the stress of showings and how exciting it is when offers start rolling in. And, we are there to provide counsel on what the best option is. A REALTOR® is there to get you to the finish line, facilitate an amazing experience and take away any stress during the process."
What Tips Do You Have For Effective Ways To Advertise And Market A Home?
"People look at homes online first and how it presents online is what gets people in the door, so a strong online presence is essential. This is such a visual experience, think of your online listing as a storyboard for your home. When you're marketing, the home should have a consistent look and feel from professional videos, photographs and staging. MLS® allows 36 photos on each listing and we always take advantage of this, using 36 professional photos per listing. Remember, even though all of this is an effort to drive traffic and generate exposure, it only takes one person to buy the house."
How Can Buyers Stand Out When Purchasing In A Competitive Market?
"Most importantly, being approved* with a reputable lender means you will be able to provide necessary information upfront which other prospective buyers might not be capable of. An experienced agent will work with the listing agent to facilitate a seamless experience for both parties and will know how to make your offer stand out. The terms of the offer are sometimes what makes all the difference and your REALTOR® will help craft enticing terms a seller can't pass up."
How Has Buying A Home Changed Due To COVID-19?
"Business has changed, but not stopped. It was scary navigating such uncharted water in the beginning, but the housing industry adapted without skipping a beat. There will always be a need for this industry, and we pivoted by moving most of the process online. In fact, the online nature is often more effective and efficient for both buyers and sellers to quickly hop on a call and this is something we will keep moving forward. Obviously, safety is paramount so extra precautions have been added like having hand sanitizer kits and sanitation stations available during showings. I think we can all agree this has been a challenging time, but we've also had many great lessons and experiences we will carry into the future."
PrimeLending and The Christie Cannon Team are not affiliated.
Get your home loan lesson plan
we're ready to send it to you
While it may start with an email address, our goal is to secure you a new home address. It's simple with your personalized Lesson Plan. Every step of your journey is covered so you know what to expect, when to expect it and are always up to date. It's the perfect place to get started.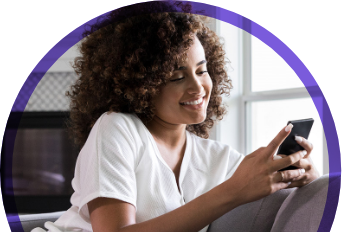 Need Help?
Have a question?
Ready to take the next step?