Is 2021 the Year to Trade Renting for Owning?
Unlock The Key to Homeownership.
Have you been eyeing an accent wall in your apartment that doesn't have much… accent? Do you wish you had a fenced in backyard for your pets instead of having to put them on a leash when they need to go outside? Are you wishing you didn't live below a family of professional jump ropers who practice at all hours of the night?
If you answered "yes" to any of those questions, 2021 could be the year to make renting a part of your past. Thanks to relaxed requirements and customizable home loan options, it's easier to unlock the door to a new home. Plus, owning comes with many benefits that renting doesn't offer.
Here are some reasons why you should consider buying this year:
The Cost of Rent is High (and Rising)
Rental rates across the country are surging and don't appear to be slowing down anytime soon. Rent prices have increased a whopping 31%(Link opens in a new tab) since 2010. Despite such increases, most renters' incomes have not gone up, raising an issue of affordability. Even worse, "one in four renters now spend more than half their incomes(Link opens in a new tab) on housing," according to MarketWatch.
You'll Build Equity
Unlike renting, owning a home is an investment that builds equity. Sure, when that auto payment comes out each month, you're still paying for a place to live, but with owning you get to see the value of your property appreciate. If you're planning on sticking in a particular area for at least 5 years, it might be in your best interest to go ahead and buy. After those 5 years are up, you'll already have equity in your home. You can't say the same after 5 years of renting.
Low Interest Rates
2020 was a chaotic year, to put it mildly. Due to the impact of the pandemic, the government lowered interest rates to help boost the economy and give potential home buyers a more affordable path to homeownership. Rates on 30-year fixed-rate mortgages have been as low as the high 2's, with interest rates going lower than that on 15-year mortgage options. By locking in a low rate now, you won't have to worry when rates start creeping back up again.
Down Payments are Lower
Over the past few years, many lenders have lowered down payment requirements. That's especially helpful for home buyers who may have a reliable income and good credit, but who haven't been able to save much money for a home due to high rental rates. In some cases, down payments can be as low as 3% to 5%. Federal Housing Administration loans, or FHA loans, also usually come with lower down payments, around 3.5%. FHA loans require mortgage insurance, but the monthly premiums for that insurance has dropped, making them more affordable for potential home buyers.
You Don't Need to Have Perfect Credit
Credit requirements for buying a home aren't nearly as stringent as they once were. Of course, the higher your credit score, the better, but if you have less-than-perfect credit, your dream home isn't necessarily out of reach.
If you're considering buying a home this year, be sure to take these points into account. While interest rates and requirements can change quickly, there are currently multiple options available to help you achieve your homeownership goals.
Get your home loan lesson plan
we're ready to send it to you
While it may start with an email address, our goal is to secure you a new home address. It's simple with your personalized Lesson Plan. Every step of your journey is covered so you know what to expect, when to expect it and are always up to date. It's the perfect place to get started.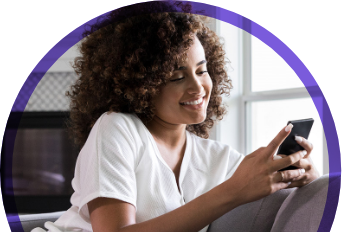 Need Help?
Have a question?
Ready to take the next step?