The Numbers Behind Renting and Buying
Learn The Payment Difference.
The location, the size, the year it was built, the features. Those are just a few factors in determining monthly payment costs of a home or apartment.
For an apartment, those components are all considered by the property management company when deciding on rent price. The same can be said when renting a condo or house. The property owners or landlord will look at everything, including distance to entertainment, shopping and downtown areas to determine a monthly payment.
For a home, much of the same applies. Depending on the time, a home will be priced based on its value in the marketplace. Is it a buyer's or seller's market? Is the home on a certain amount of acreage? When a sales price is agreed to, you also have to consider what goes into your monthly payment, such as Private Mortgage Insurance, HOA fees, and more.
That's a lot to think about when comparing the two, so we broke it down into a graphic showing an example of the overall monetary impact between renting and buying.

The point of the graphic isn't to make you consider leaving your rental right now. However, it is something you need to know when determining what you want to do in the future. Knowing where your money goes and how much you're spending is very important, especially when you're trying to stay within a certain budget.
Want to research more about renting and buying? Check out these options below:
Get your home loan lesson plan
we're ready to send it to you
While it may start with an email address, our goal is to secure you a new home address. It's simple with your personalized Lesson Plan. Every step of your journey is covered so you know what to expect, when to expect it and are always up to date. It's the perfect place to get started.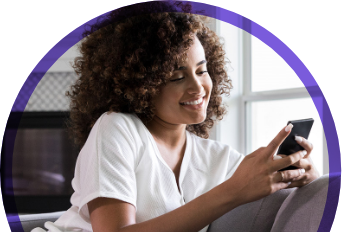 Need Help?
Have a question?
Ready to take the next step?