9 Factors to Consider When Searching for a New Home
Location is Everything.
"Location, location, location."
Even if you're new to home buying, that's a phrase you've probably heard before. As simple of a saying as it is, there's a reason it's the same word used in repetition: selecting the right location is as important as the house itself — as where you live affects almost every aspect of your daily life.
Check out the nine most important factors to consider when choosing the right location for your new home.
Price range: Where a home is located is often a big contributor to the sales price. That's why it's important to calculate how much you can comfortably spend on a home and use that number to search in the area you want to buy. You can use our calculator to help determine your price point before beginning your search.
Geographic location: If you're moving for a job, to be closer to family or for any other reason, you'll want to do plenty of research beforehand. Home costs vary from state to state and city to city, as does the culture which plays an important role in the lifestyle you enjoy (maybe it's closer to downtown, maybe it's further from town or maybe you prefer something in between). You will also want to consider climate, average home prices and job opportunities.
Climate: If you aren't tied to a particular geographic location, climate is the next factor to consider. Do you prefer warm or cold weather? Rain or sunshine? Cityscapes or landscapes? Do you participate in outdoor activities such as cycling, hiking or skiing? Consider what you enjoy doing and the type of climate in which you would prefer to live.
Lifestyle: What factors are essential to your way of life? Is it access to local shopping, grocery stores and medical services, proximity to family and preferred method and length of commute? When shopping for a new home, find one that puts you close to the necessities and services you frequent.
Neighborhood: Different neighborhoods have different characteristics. Which one best fits your personality and lifestyle? If you have kids, you may want to consider a neighborhood with lots of young families and children. What parks are nearby and how close is the neighborhood to your local school, entertainment and shopping? Make sure to take a drive through the communities in which you are looking to get a feel for the environment.
Safety: This is a top consideration for most home buyers. Areas with higher crime rates often offer more affordable housing, but is the difference in price worth taking a risk on your safety? This factor can also play a role in the resale value of your home.
Neighbors: You might be surprised what you could learn about a neighborhood if you took some time to meet your potential neighbors. What kind of people live in the neighborhoods you are considering? Are there many families with children, or is the area full of retired folks or young professionals? These factors can certainly affect your long-term happiness in your new home.
School district: If you have kids or are planning to have kids, school district may be one of the most important factors that determines the location of your next home. If you are confident in the local school district and neighborhood schools, you could save thousands of dollars you may have otherwise spent on private education. Keep in mind that in some cases, a school district that meets higher standards may mean paying a premium for your new home.
Proximity to daily activities: From work to school, shopping and play, the amount of time you spend driving each day can significantly impact your disposable income and quality of life. More time spent driving means less time relaxing at home with your family and participating in activities you enjoy.
To find the home of your dreams in the right location, choose a reputable real estate agent who is familiar with the areas you are interested in and can help you make the choice that best suits your needs, desires and budget.
Get your home loan lesson plan
we're ready to send it to you
While it may start with an email address, our goal is to secure you a new home address. It's simple with your personalized Lesson Plan. Every step of your journey is covered so you know what to expect, when to expect it and are always up to date. It's the perfect place to get started.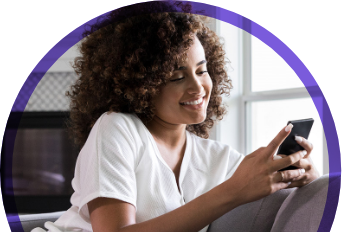 Need Help?
Have a question?
Ready to take the next step?