5 Common First-Time Homebuyer Mistakes and How to Avoid Them
Don't Let These Common Mistakes Derail Your Home Buying Journey
Buying your first home is an exciting milestone and a major investment that requires careful consideration. As a first-time homebuyer you might be eager to achieve the dream of homeownership, however there are some common mistakes that you should avoid. Here are five of the most common mistakes that first-time homebuyers make and how you can avoid them.
Who Qualifies As A First-time Homebuyer?
Before we dive into the common mistakes, let's clarify who qualifies as a first-time homebuyer. The US Department of Housing and Urban Development defines a first-time homebuyer as someone who has not owned or been on title of a principal residence in the last three years. This means that even if you owned a home more than three years ago, you may still be considered a first-time homebuyer.
Common Mistakes And How To Avoid Them
1. Not getting approved1 for a mortgage before house hunting
One of the most common mistakes that first-time homebuyers make is not getting approved1 for a mortgage before they start to look for a home. This means that an underwriter has reviewed your creditworthiness and the lender has determined how much money they are willing to lend you for a mortgage. An approval lets you know how much house you can afford and it can make you a more competitive buyer when it's time to make an offer.
In order to avoid this mistake, reach out to a mortgage lender like PrimeLending to get approved before you start shopping for a home. You can also use an online mortgage calculator to get an idea of what you can afford before you speak with a loan officer.
2. Not understanding the costs associated with homeownership
Another mistake that first-time homebuyers can make is underestimating the additional costs of homeownership. These costs include property taxes, homeowners insurance, utilities, maintenance, and repairs. Unlike renting, when you own a home you're responsible for all of these expenses, which can add up quickly.
To avoid this mistake, make sure to include these costs in your budget before you buy a home. You should also factor in the cost of closing, which can include fees for appraisals, inspections, and title searches. You can use a renting vs. buying calculator to compare the monthly costs of buying a home to the monthly costs of renting.
3. Not working with a real estate agent
Some first-time homebuyers think they can save money by not working with a real estate agent, but this can be a costly mistake. A good real estate professional can help you find homes that fit your budget and your needs, plus they can negotiate with sellers on your behalf
Try avoiding this by finding a reputable real estate agent who's experienced in working with first-time homebuyers. Ask for referrals from friends and family, and make sure to interview several agents before you choose one.
4. Falling in love with a house before doing your due diligence
It's easy to fall in love with a house, but it's important to do your due diligence before making an offer. This includes getting an inspection, researching the neighborhood, and making sure the home is within your budget.
You can avoid this by making sure to schedule a home inspection before you make an offer. This will give you an idea of any repairs or maintenance that might be needed. You should also research the neighborhood to make sure it's a good fit for you and your family.
5. Not having a contingency plan
One of the biggest mistakes a first-time homebuyer could make is not having a contingency plan. Having a backup plan in case something goes wrong during the home buying process can save you a lot of undue stress. For example, you may need to revisit your financing options at some point in your homebuying process.
This is an avoidable mistake if you have a contingency plan ready before you start your home search. This may include having extra money set aside for unexpected expenses, or knowing all of your mortgage options in case you need to adjust your financing later.
As a first-time homebuyer, you have an opportunity to invest in your future and build equity. With the right preparation and knowledge, you can avoid the mistakes that many other first-time homebuyers make and achieve your dream of homeownership. Remember to stay positive, stay informed, and don't be afraid to ask for help when you need it. Good luck on your home buying journey!
Get your home loan lesson plan
we're ready to send it to you
While it may start with an email address, our goal is to secure you a new home address. It's simple with your personalized Lesson Plan. Every step of your journey is covered so you know what to expect, when to expect it and are always up to date. It's the perfect place to get started.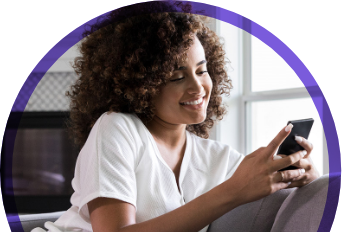 Need Help?
Have a question?
Ready to take the next step?