LoantelligenceSM Assessment
What is Your Home Buyer Rating?
Everybody starts somewhere
And that somewhere is here.
The most important step for any home buyer is the first one. You've got to assess where you're at, where you want to be and how you can achieve your goals. With any big decision, the best plan is to research the process and get prepared — and we're here to help make that happen. That's why we've curated a personalized Home Buying Lesson Plan to ensure your homeownership journey keeps you on the path of least resistance from day one to new home.
You're headed in the right direction.
Let's stay on track.
You're making great strides, but if you're ready to become a homeowner, it's time to put together a strong plan to better prepare yourself for the financing process. Actually, let us put together that plan for you so you know exactly what you need to do. Based on your rating, we've created a Lesson Plan to help you understand more about the home buying experience.
Look at you go!
You're destination is just ahead.
You've done some legwork and it's clear you're getting serious about home buying. Don't let all of your progress go to waste —this is the time to hunker down and really get your budget, credit score and everything else in order. But don't worry, you won't have to do all of that by yourself. We're here to help guide you through every phase of your house hunting and home financing process.
BRAVO!
You clearly know your stuff.
You get it. You know how important it is to get all of your ducks in a row and we applaud your preparation. While it's clear you're taking home financing seriously, there's always more to learn or improve on, such as your budget and credit score. It's also helpful to discover additional ways to save and explore loan options that could fit your needs. The good news is we've put together all of that insight for you to make your home buying research simple.
All we need is your contact info and we'll email your Lesson Plan right away.
Each Lesson includes activities to help you explore more about homeownership — whether you're ready to take the plunge now or just wading in to test the waters.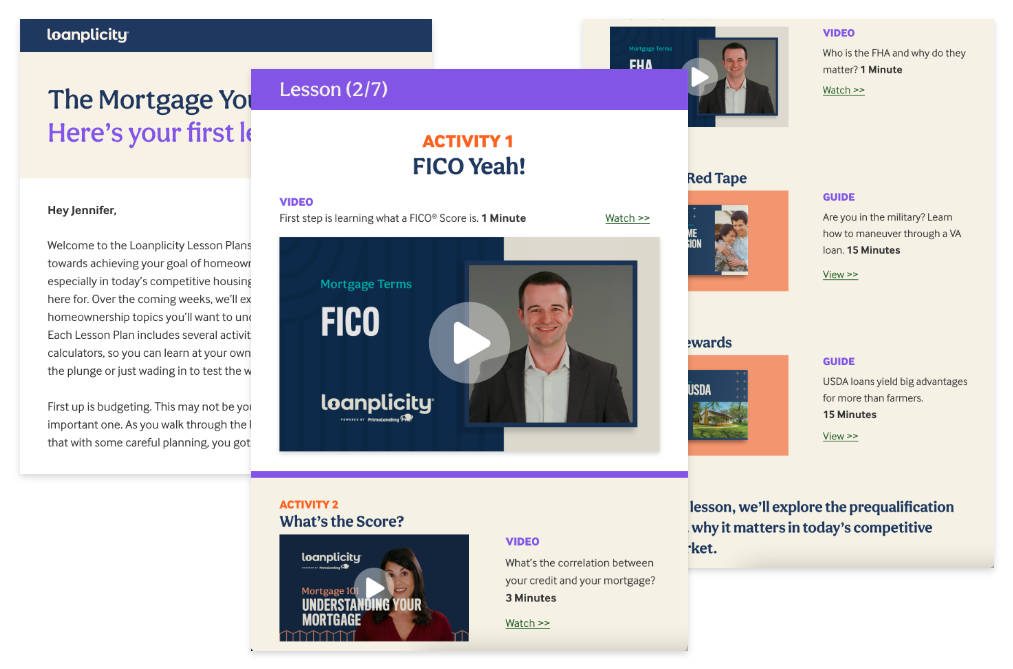 Get your home loan lesson plan
we're ready to send it to you
While it may start with an email address, our goal is to secure you a new home address. It's simple with your personalized Lesson Plan. Every step of your journey is covered so you know what to expect, when to expect it and are always up to date. It's the perfect place to get started.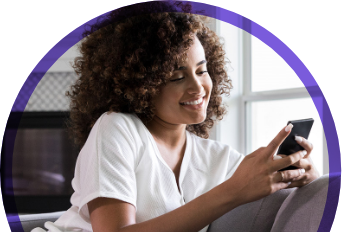 Need Help?
Have a question?
Ready to take the next step?