Make Student Loans Work For Your Mortgage
How To Get A Mortgage When You Have Student Loan Debt
Do you ever look around your apartment and think, "I'm a financially responsible adult, I could totally buy a house," only to have the memory of your student loan debt come crashing down on your day dream? Same.
Student loan debt does factor into your ability to get a mortgage, but it doesn't make it impossible. While the Biden-Harris Administration's student debt relief program is under litigation, the student loan repayment pause has been extended. You may not have to make any student loan payments right now, however that monthly cost will still be factored into your DTI (debt-to-income ratio).
Note: Certain types of student loan forgiveness, cancellation or discharge are still possible for certain situations such as the Public Service Loan Forgiveness for example. Visit the Federal Student Aid website to learn more.
Let's talk about how you can get a mortgage when you have student loan debt.
Does my student loan payment affect my ability to get a mortgage?
As you weigh the option of renting vs. buying, it's important to know what it takes TTypto get a mortgage in the first place. Lenders will look at your overall DTI when you apply for a home loan. Your DTI is calculated by adding up all of your debt—monthly student loan payment, credit cards, rent, etc.—then dividing that by your gross monthly income.
When it comes to figuring out how to afford your student loans and a mortgage payment, working with a lender you can trust—like PrimeLending—can make or break your mortgage experience. No matter how confident you are that you could afford a mortgage, a responsible lender will not encourage you to take on more debt than you or your budget can handle.
How do I qualify1 for a mortgage if I have student loan debt?
Did you know that the process of qualifying for a mortgage is the same whether you have student loan debt or not? The first step to knowing if you can start your homeownership journey is seeing if you qualify for a mortgage. If you apply now, you can get an idea of what you can afford which will help you:
Save time house hunting. You can narrow down your search so you can focus on homes in your price range.
Make a fast offer. Act quickly when you see a home you want by making an offer the same day you see it.
Stand out to sellers. Since you're already qualified, a seller may see you as a more serious buyer.
Your mortgage application process begins by gathering all of your financial information. (This is where that DTI we talked about earlier will come into play.) Then, you will need a professional to appraise the property and conduct a legal search on the property title. Some lenders will help you coordinate the appraisal and verification.
When your application is submitted, it will be processed by an underwriting team. The underwriting team takes an in-depth look at your application to make sure everything is accurate. If they have questions your lender will reach out to you so you can move on to locking a rate and scheduling a closing. You can sing most of your documents online with eClose, however you'll need to pay your lender's office a visit to finalize all the fine details.
What kind of mortgage options will I have if still have student loan debt?
There's a mortgage option out there for nearly any budget, even if you are a first-time homebuyer with student loan debt. From financial assistance programs to affordable loan options, lenders offer mortgage solutions that can work with your wallet.
Whether you're looking for a fixer-upper, want to build your dream home, or searching for something in the city, there is a loan option that can fit your financial goals. Let's go over some popular home loan options for homebuyers with student loan debt.
FHA Loan—Backed by the Federal Housing Administration, an FHA loan can help low-to moderate-income borrowers afford a mortgage. With smaller down payment requirements and more flexible credit options, FHA loans can be more affordable than conventional loans.
USDA Loan—Guaranteed by the U.S. Department of Agriculture, USDA loans were originally created to provide rural property buyers with a more affordable mortgage alternative. With lower interest rates and low to no down payment required, a USDA loan can help people in suburbs and rural areas alike.
VA Loan—Partly guaranteed by the U.S. Department of Veterans Affairs, a VA loan can help military personnel and their spouses attain a mortgage during and after their service. Many VA loans require no down payment2 and have a higher loan value to help you create your home base.
Don't let your dream home pass you by while you wait for your student loans to go away. Talk to your lender today about how you can afford your student loans and a mortgage.
Get your home loan lesson plan
we're ready to send it to you
While it may start with an email address, our goal is to secure you a new home address. It's simple with your personalized Lesson Plan. Every step of your journey is covered so you know what to expect, when to expect it and are always up to date. It's the perfect place to get started.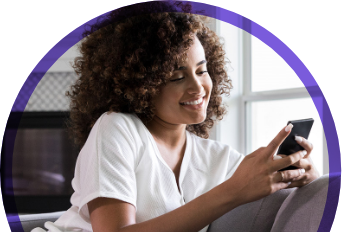 Need Help?
Have a question?
Ready to take the next step?