Get To Know Your DTI
Debts Get To It
There are many numbers that get factored into your mortgage application. It should come as no surprise that a lender will look at your existing debt before giving you a loan. Your total debts compared to what you make is called a debt-to-income ratio (DTI). The lower your DTI, the more loan benefits and programs you could qualify for.

What's in a DTI? Many things. Student and auto loan payments, rent, and credit card payments are a few typical monthly debts most first-time homebuyers have. With your existing debts added up, your DTI will show a lender whether or not your finances can handle any more debt. Most lenders look for a 43% DTI or lower, however that may vary based on the type of mortgage you are applying for and the institution you are using.
A high DTI isn't the end all be all for your mortgage journey. Borrowers can lower their DTI by paying down their debt or paying it off completely. Adding more income or having someone co-sign the loan are additional methods borrowers can use to get approved for a mortgage with a high DTI. If those aren't an option, borrowers who make a higher than required down payment are sometimes able to get approved for a mortgage, even if their DTI is high.
Now that you know your DTI, it's time to explore your loan options. Connect with your local PrimeLending® loan officer to get started.
Get your home loan lesson plan
we're ready to send it to you
While it may start with an email address, our goal is to secure you a new home address. It's simple with your personalized Lesson Plan. Every step of your journey is covered so you know what to expect, when to expect it and are always up to date. It's the perfect place to get started.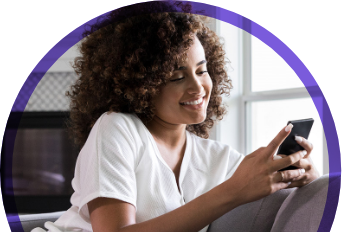 Need Help?
Have a question?
Ready to take the next step?