What to Know About Investing in a Condo
Is A Condo A Good Investment
In today's housing market, finding a traditional single-family home can be like going on a treasure hunt. You have some clues on what's available, but not everyone will find it. Unless, of course, you try a different approach. Investing in a condominium can help you become a homeowner in an otherwise tight housing market.
Why Buy a Condo
More affordable – A condo is a great way to become a homeowner. Often, condos are more affordable than single-family homes and come with less maintenance. It's your chance to break into the housing market at a lower price point while still giving you the opportunity to build equity.
More Inventory – With a low inventory of homes on the market, it can be difficult to even tour homes before they get under contract from another buyer. By looking at condos when you house hunt, you can increase your opportunities to find a home.
Fewer Maintenance Costs – Condos can also come with lower maintenance-associated costs. While you will be responsible for maintaining everything within the walls of your unit, everything on the exterior is for the homeowners association (HOA) to take care of. So, you may have to repair your leaky faucet, but you won't have to worry about roof repairs or mowing a lawn.
Easier Transition – If you are used to living in an apartment or other community-style living, buying a condo is a good way to ease yourself into homeownership. With a condo, you can enjoy the perks of buying your first home while also experiencing a built-in sense of community.
Things to Keep in Mind
The HOA – Owning a condo comes with associated fees, even after you buy the property. Condominiums tend to have HOA fees which help cover costs of community amenities. The HOA will also have guidelines that you should read and consider before committing to the home.
Loan Requirements – The requirements for getting a mortgage for a condo can differ from a traditional home loan, depending on your lender. Some require more paperwork and have higher interest rates. The best step to take to make sure you understand the requirements is to talk with your trusted condo lender. They can help answer any questions you have and guide you through the condo mortgage process.
Shared Ownership – Should the day come that you are ready to sell, know that your property value is linked to that of every unit in the building. This can make selling your condo a little more difficult. However, if it is allowed in your building, you can consider renting out your unit until it does sell.
Owing a condo is a good first step for investing in your future. Check out these tips to buying a condo from someone with first-hand experience in the process.
Get your home loan lesson plan
we're ready to send it to you
While it may start with an email address, our goal is to secure you a new home address. It's simple with your personalized Lesson Plan. Every step of your journey is covered so you know what to expect, when to expect it and are always up to date. It's the perfect place to get started.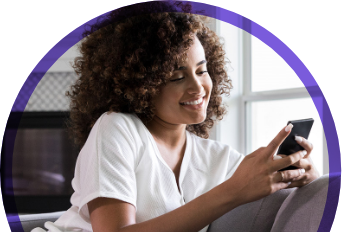 Need Help?
Have a question?
Ready to take the next step?