How to Save Time While House Hunting
Discover Helpful Tips and Tricks.
In an ideal home buying scenario, you'd find your dream home instantly, it would be within your price range and you'd be the only buyer placing a bid. In the real world, finding the perfect home to purchase can be a bit of a search. You have to find the right home in a great location for a price you can afford — and it most likely won't happen overnight.
Even if finding the right home isn't an instant win, we've compiled a few tips that can help you save time during your search.
Get Qualified* For A Mortgage
First things first, when you're starting your house hunt, it's important to get qualified. Getting qualified helps you save time by knowing exactly how much home you can afford. The application could take as little at 10-15 minutes and could give you an answer within a few hours. You'll have to meet with a loan expert and provide information on your credit, income, assets and debts. That way, you'll save time by focusing solely on houses that are in your price range.
Make A Checklist
Are you looking for a condo with minimal yard work or a single-family house with a big backyard? How many bedrooms and bathrooms do you want? Is living in a neighborhood with restaurants and shopping within walking distance important to you? These are the types of questions that can help you begin a checklist for the right home. Knowing what you're looking for ahead of time will help you narrow down your search.
Work with A Real Estate Agent
There are apps for everything these days, including house hunting. But nothing compares to working with a qualified real estate agent or REALTOR®. They have access to all kinds of listings, and sometimes that includes homes that haven't even gone on the market yet.
Plus, they may know of some homes that don't meet every single item on your wish list but offer many of your preferred features within your budget. Look for an experienced agent who has lived in the area you're shopping in for a while.
Take Photos
Shopping for a home is exciting, but honestly, it can be a tiring as well. Especially when it comes to remembering details of every single listing that you visit. Snap photos of the homes you visit so you can go back and look at them later if you need to. There are apps that can help you keep track of the listings you visit, too, like My Nest(Link opens in a new tab). It allows you to take pictures, videos and notes of the houses you visit.
Get your home loan lesson plan
we're ready to send it to you
While it may start with an email address, our goal is to secure you a new home address. It's simple with your personalized Lesson Plan. Every step of your journey is covered so you know what to expect, when to expect it and are always up to date. It's the perfect place to get started.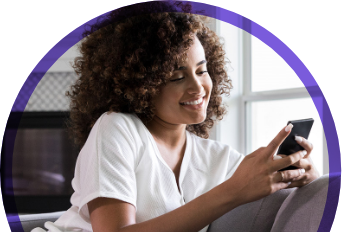 Need Help?
Have a question?
Ready to take the next step?