Why Getting Qualified Helps You Find a Home
Breakdown Common Qualification Questions.
When you're ready to buy a home, your first step should be to get qualified* for a home loan.
Is it required? No.
Is it beneficial? Yes.
Why? There are a number of reasons. Firstly, it's extremely easy:
There'll be no impact on your credit score
You don't have to provide any documents or do any paperwork
It doesn't take long and can be completed in as little as 10-15 minutes
With many lenders, there's no cost
Getting qualified for a mortgage will give you a better idea of how much home you can afford and which loans you may qualify for. The number you receive will be an estimate based on what you know and tell a lender about your credit, income, and by examining your assets compared to your debt for things like outstanding credit card balances, auto or student loans, etc.
Here are some additional reasons to consider:
Having an estimated loan amount will tell you what price range you can afford
You'll save time by only looking at homes in your price range
It could reveal potential credit issues that can be cleared up early
You can make an offer knowing the home fits your price range
Sellers are likely to prefer your offer over a buyer who is not qualified
Real estate agents may work harder for you knowing you're ready to buy
When your house hunting goes from "just looking" to "ready to buy," make sure you get qualified and benefit from all of the advantages mentioned above.
Get your home loan lesson plan
we're ready to send it to you
While it may start with an email address, our goal is to secure you a new home address. It's simple with your personalized Lesson Plan. Every step of your journey is covered so you know what to expect, when to expect it and are always up to date. It's the perfect place to get started.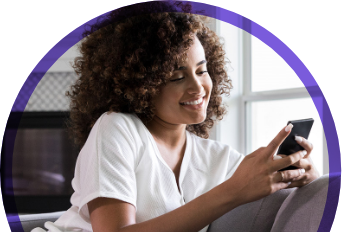 Need Help?
Have a question?
Ready to take the next step?