6 Benefits of Getting Qualified
Secure Your Dream Home.
Some people peruse social media, binge watch shows or fall into a black hole of funny online videos. Those are just a few ways to kill some free time. However, if you're interested in buying a home, you've probably traded in those time-wasting tactics for real estate apps and virtual home tours — it's now all about finding what you want in a dream home.
BUT, before you start visiting open houses and get more serious about your home search, the first step is to get qualified1 for a home loan. That means providing information on your credit, income, assets and debts to a lender to get an accurate estimate of what is within your budget.
And the best part is, it's free.
Here are the perks of getting qualified:
Parameters are set: You'll know how much you can afford, so you can tighten up your search criteria and really start to eye new homes in your price range.
Act quickly: This is so key in a competitive market. With a qualification, you've positioned yourself to move swiftly and make an offer the same day you see a home.
Attractive: No, not like that. Your offer being attractive to sellers is vital since they know a buyer who has qualified will likely have less roadblocks during the process.
Negotiating power: If buying a home comes down to you and another prospect who isn't qualified, guess which person is the favorite to land that new home? You!
No regrets: Not even one (qualification) letter. When you're qualified, you can shop with confidence knowing you're better prepared to decide quickly when you find your perfect home.
Qualified vs Approval: What's the Difference?
Qualification is a smart move, but the most secure step you can take is obtaining conditional approval. The difference between the two is simple — Qualification is based on a "review" of your income, credit and debt information while approval2 signifies all provided information is conditionally "verified" or "approved."
Even though approval takes longer to obtain, it permits even greater bargaining power because sellers know your offer will likely close without trouble or delay. It also absorbs some of the hassle that comes with closing — less paperwork and the loan will close much faster!
Get your home loan lesson plan
we're ready to send it to you
While it may start with an email address, our goal is to secure you a new home address. It's simple with your personalized Lesson Plan. Every step of your journey is covered so you know what to expect, when to expect it and are always up to date. It's the perfect place to get started.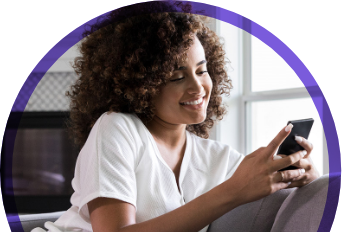 Need Help?
Have a question?
Ready to take the next step?