Should You Get Approved?
Differentiate Yourself From Competitors.
Getting qualified* is a simple first step toward finding a home in your price range. It's a quick way to know what you can afford while also giving yourself an advantage over other home buyers in the market.
But, is there an additional step you can take to get approved1? Absolutely, and it's one you should seriously consider.
Here's why:
If you're willing to take the time and do some extra work, getting approved will make you an even stronger and more attractive home buyer. Unlike qualification that provides an estimate based on what you tell the lender, approval will provide you with the specific loan amount and interest rate you qualify for. It's a more formal process, more involved, and takes more time.
You start the application process, for which there could be a fee, and all the paperwork and document retrieval begins. Your credit will be checked, your income will be verified, and your asset to debt ratio will be analyzed. You'll have to provide documentation like tax records, banking and other financial or investment statements. It truly does start the official application process you have to go through at some point.
Getting approved will put you way ahead in the mortgage process and highlight your offer on a home ahead of other buyers who still need financing approval. You'll also be able to move much quicker once you find the house you want.
When you're ready to buy, most of the paperwork will be out of the way and your loan will close faster
You'll have even greater negotiating power because your financing is already approved
Sellers will know your loan will very likely close without trouble or delays
You won't lose the home to a buyer who still has to go through the financing process
What happens after approval and you find a home?
Once you find a house and make an offer, you can finish the last steps in the mortgage process. You'll tell your lender the offer, which is the amount you'll want to borrow. The home will have to be inspected, and then appraised to make sure your offer reflects the market value for comparable homes.
All the loan paperwork will be checked, double checked and approved… and then you'll close on your loan. Getting approved gets you halfway through the mortgage process and gets the more difficult steps out of the way. Your approval will be valid anywhere from two to three months depending on your lender.
Get your home loan lesson plan
we're ready to send it to you
While it may start with an email address, our goal is to secure you a new home address. It's simple with your personalized Lesson Plan. Every step of your journey is covered so you know what to expect, when to expect it and are always up to date. It's the perfect place to get started.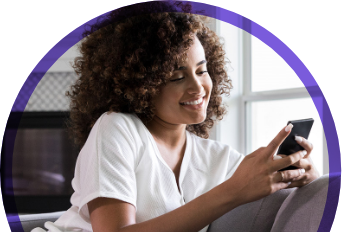 Need Help?
Have a question?
Ready to take the next step?