Who are Fannie Mae and Freddie Mac?
Get to know your GSEs
If you've ever googled "mortgage loans," chances are Fannie Mae or Freddie Mac popped up in your search results. While the names might sound like people your grandparents have coffee with, they are actually what helps keep the housing industry going.
Fannie Mae and Freddie Mac: A Brief History
The Great Depression hit Americans hard. Hundreds of thousands of Americans lost their homes due to foreclosure and the banks had no money to grant mortgage loans. As a result, U.S. Congress chartered Fannie Mae (Opens in a new tab) (Federal National Mortgage Association) in 1938 in an effort to make mortgage financing more affordable.
Then, in 1970, Freddie Mac (Opens in a new tab) (Federal Home Loan Mortgage Corporation) came along in a charter from Congress. Both Fannie and Freddie are government-sponsored enterprises (GSEs) that operate in the secondary mortgage market.
What is the secondary mortgage market? It is the space where investors and financial institutions buy and sell mortgages to keep the market flowing. For instance, Fannie and Freddie buy mortgages from lenders which gives the lending company more money to approve more loans. Typically, Fannie Mae buys mortgages from large banks while Freddie Mac purchases home loans from smaller lenders.
Fannie Mae and Freddie Mac Program Requirements
While Fannie Mae and Freddie Mac programs each offer low down payment options, they also have key requirements to keep in mind:
Income Requirements:
The Fannie Mae HomeReady loan limits borrower income to 80 percent of the median area income. The Standard 97 percent loan from Fannie Mae doesn't have any income restrictions. The Home Possible loan from Freddie Mac is restricted to borrowers with a maximum of 100 percent of the area median income or to those purchasing in "underserved" areas.
Conforming Loan Limits:
As of 2022, the conforming loan limits in most of the U.S. for one-unit properties is $647,200. In parts of the country with a significantly higher median home value, a higher conforming loan limit is used. Jumbo loans, for instance, are higher than conforming loans.
Credit Scores:
Both Fannie Mae and Freddie Mac require a minimum credit score between 620 and 700.
Understanding Fannie Mae and Freddie Mac is one part of starting your homeownership journey. Another part is knowing your budget. See how much home you can afford (Opens in a new tab) before you start house hunting.
Get your home loan lesson plan
we're ready to send it to you
While it may start with an email address, our goal is to secure you a new home address. It's simple with your personalized Lesson Plan. Every step of your journey is covered so you know what to expect, when to expect it and are always up to date. It's the perfect place to get started.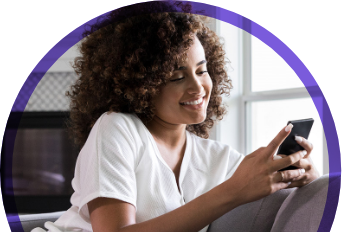 Need Help?
Have a question?
Ready to take the next step?