Debt-to-Income Ratio:
0-36%: Affordable
37-42%: Stretching
43% or higher: Aggressive
These calculations are tools for learning more about the mortgage process and are for educational/estimation purposes only. Payment shown does not include taxes, insurance, or mortgage insurance (if applicable). This does not constitute an offer or approval of credit. Contact a PrimeLending home loan officer for actual estimates.
For example, a Conventional fixed rate loan with the terms purchase price of $312,500, on a loan term of 360 months, down payment of 20%, and an interest rate of 6.5%, will result in an annual percentage rate of 6.598% with $3,613 in APR fees. Rate pulled 09/02/22, rates change daily. Loans are subject to borrower qualifications, including income, property evaluation, and final credit approval.
Your Mortgage Calculator Explained
The initial thought most first-time homebuyers have is, "Can I afford a house?". Believe it or not, you can have your morning latte and afford to buy a house too! It's all in how you budget. And our online mortgage calculator can be a great tool to help you learn what you can afford.
But don't let the word "budget" scare you. When done right, budgets can actually be fun because you can set aside money specifically for fun; your FUN-ds, if you will. Using the 28/36 rule can help you define your budget even more.
What is the 28/36 rule? It's basically a rule of thumb to determine the amount of debt a household should take on. Ideally, you won't spend more than 28% of your gross monthly income on household expenses and won't exceed 36% in total debt payments. Adding up your debts to create a budget will also help you figure out your DTI.
Your debt-to-income ratio (DTI) is a key factor of figuring out how much home you can afford. The higher your DTI, the riskier authorizing your loan seems in the eyes of a lender. Typically, lenders look for a DTI of 43% or lower. If your DTI seems high to you, don't worry, there are ways to remedy that. Paying down your debt is a step in the right direction.
Other factors that impact the affordability of homebuying are mortgage rate, loan term, and your down payment.
Mortgage rates are the cost your lender charges you for borrowing money, also known as interest. Despite what some lenders may advertise, mortgage rates are not fixed and vary from borrower to borrower. It also does not include interest alone. When you see "APR" (annual percentage rate) behind a mortgage rate, this includes the interest as well as any fees the lender will charge for providing the funds.
A loan term is the life of your loan, or how long you will be paying off the loan. Most standard mortgage loan terms are 15 or 30 years. The term of your loan depends on various factors including employment history, income, and the type of loan you are applying for.
Contrary to popular belief, you can get a loan without having to put 20% down. Certain loans will let you make a much lower down payment. With down payment assistance programs* can help as well. It all depends on your personal financial situation.
Remember, using a home affordability calculator is mean to be a learning tool that helps give you an estimated answer to the question, "How much home can I afford?". When you are ready to learn more about your loan options, it's always best to reach out to an expert(Link opens in a new tab).
Get an idea of how much house you could buy with our home affordability calculator.
Get your home loan lesson plan
we're ready to send it to you
While it may start with an email address, our goal is to secure you a new home address. It's simple with your personalized Lesson Plan. Every step of your journey is covered so you know what to expect, when to expect it and are always up to date. It's the perfect place to get started.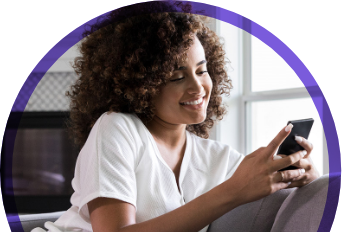 Need Help?
Have a question?
Ready to take the next step?