How a Renovation Loan Helps You Buy a Fixer-Upper
Add Some TLC to Your New Home.
Knock-knock. Who's there? Not that wall that was keeping you from that open concept you really want.
That's one of the many benefits of buying a fixer-upper on the market. While some homes are move-in ready with the layout, yard and features you want, others are not. The biggest issue with those perfect homes is the hefty sales price, which makes it difficult for some first-time home buyers.
If you find yourself in a situation where most homes are at the top end or beyond your comfortable zone, give yourself more options to choose from by looking at homes that need a little TLC. In the event you find a fixer-upper with good bones, but updates and repairs are necessary, that's where a renovation loan comes in.
Outdated homes are often considerably more affordable than their modernized counterparts. Plus, you can customize every facet of the home to your liking. That's why we want you to understand how a renovation loan works and show you how simple the process really is.
The Renovation Loan Process
Renovation financing differs from a traditional loan, as it has a few more steps. That makes sense because you're changing the home before you move in. The biggest difference is that the cost of renovations will be included in the sales price of the home, so it's important to know those details before getting too far into the process. Here's how it works:
Application: Quickly apply online to provide all the information we need to get you qualified and compare renovation loan options.
Bid & Repairs: Once you've found a home, you can decide on the types of updates that your home needs and start collecting bids from contractors.
Appraisal: The property will need to be appraised with all contractor bids submitted to the appraiser to ensure the property is valued appropriately.
Closing: At this point, all documents and bids are submitted, reviewed and processed in preparation for closing. If everything is approved, closing day is the final step before renovation work.
Renovation Begins: After closing when your loan is funded, renovation work can begin. We will process all funds to the contractor as renovation work is completed on your home.
So, what happens when renovations get underway?
First Step: An email detailing the draw process and the Disbursement Analyst's information will be sent within 48 hours of closing to you and the contractor.
Documentation: All documents (like proof of permits, city requirements, etc.) are prepared so draws can be processed and released in a timely manner.
Communication: Our Disbursement Analyst stays in contact with your contractor at every step, following up and checking in at each phase.
Inspection: A third party will inspect the property and complete all progress inspections. We review the inspections and then proceed with disbursements as needed.
Home: Both the borrower and contractor will complete and submit the final draw documents, including the Letter of Completion to the Disbursement Analyst for the final inspection and title.
Next? The home you've always wanted is finally yours. Plus, the cost of the renovation is included in the home's sales price, so you have just one loan and one monthly payment to go along with one beautiful home.
Get your home loan lesson plan
we're ready to send it to you
While it may start with an email address, our goal is to secure you a new home address. It's simple with your personalized Lesson Plan. Every step of your journey is covered so you know what to expect, when to expect it and are always up to date. It's the perfect place to get started.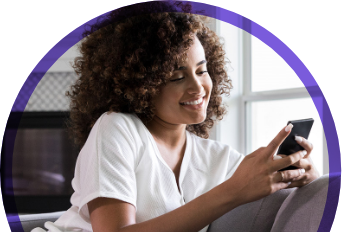 Need Help?
Have a question?
Ready to take the next step?