Popular Home Loans for First-Time Home Buyers
Review Popular Loan Solutions.
Car, job, home — it's true that you'll always remember your first. So, when it comes to being a first-time home buyer, we want to make sure you hit that milestone with the perfect home loan to fit your needs.
Whether it's a home with room to grow, a fixer-upper or your dream home, there are loans for all financial situations and goals. If you're beginning your research into the home loan process, here are some of the most popular loan types based on their benefits and affordability for first-time home buyers.
FHA Loan
An FHA loan is backed by the Federal Housing Administration. Banks and credit unions issue the loan and the FHA provides the backing, which means that if you can't pay the mortgage, the FHA pays the lender instead. Designed for low- to moderate-income borrowers, FHA loans require smaller down payments than conventional loans and can work with lower credit scores.
FHA home loan programs typically help first-time home buyers with limits on what they can afford. FHA home loans offer the following benefits:
A low 3.5% down payment
Flexible income and credit requirements
Low closing costs
USDA Loan
The USDA loan from PrimeLending is also known as the USDA Rural Development Guaranteed Housing Loan Program. Like other government-backed loans, it's guaranteed by the U.S. Department of Agriculture. It was originally designed to provide a mortgage alternative to rural property buyers who had limited financing options.
Today, as populations grow and suburbs expand, it's not just a loan for farmers and rural property owners. It's becoming a viable mortgage solution for home buyers looking for a more affordable option.
The benefits of a USDA loan include:
Zero down payment required
Low interest rates
Affordable mortgage insurance
Designed to help lower-income home buyers
VA Loan
A VA loan is a great benefit to military personnel and spouses during and after their service. If you're looking to settle down with a home base or wanting to purchase a home for your growing family, a VA home loan is a great option!
VA loans are partly guaranteed (typically a quarter of the loan value) by the U.S. Department of Veterans Affairs and offer the following benefits:
No down payment
Higher loan value
No private mortgage insurance
Limit on closing costs
Option for seller to pay closing costs
No penalty fee for early payoffs
Possible VA assistance if you have difficulty with payments
Down Payment Assistance Programs*
Is a down payment the most daunting part of the home buying process for you? There are programs that can help make homeownership more affordable, many with low- and no-down payment options, and some connected to popular government-backed loans.
Conventional 97 — available through Fannie Mae and Freddie Mac, this program requires a 3% down payment and is available for the purchase of single-unit primary residence properties. It's best suited for buyers with excellent credit or average credit.
HomeReady® — this Fannie Mae-backed program allows for a 3% down payment and offers discounts on mortgage rates and private mortgage insurance; it's targeted at multi-generation households where several people contribute to the family income and the household income falls below the average for the area.
While homeownership isn't a popularity contest, there are certain loans that benefit first-time buyers more than others. However, don't limit your choices to just these listed above. Talk to your lender about your budget and your goals to find the best solution for you.
Get your home loan lesson plan
we're ready to send it to you
While it may start with an email address, our goal is to secure you a new home address. It's simple with your personalized Lesson Plan. Every step of your journey is covered so you know what to expect, when to expect it and are always up to date. It's the perfect place to get started.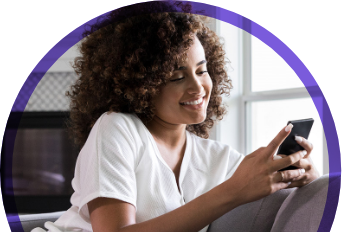 Need Help?
Have a question?
Ready to take the next step?