USDA: Not Just for Food Products
See Why People Are Picking USDA Loans.
You've probably seen the USDA label on food products. After all, USDA stands for the U.S. Department of Agriculture. That means the governing agency is responsible for the development and execution of federal policies regarding agriculture and agribusiness, which covers the food and rural economic development.
As part of that development, the USDA offers a home loan program designed to make homeownership more available and more affordable for buyers. It sounds great (and it is for many borrowers), but just like everything, there are pros and cons to consider.
So, let's dive in and see which side outweighs the other:
USDA Pros
No Down Payment
A USDA home loan at PrimeLending comes with 100% financing, which means 0% down and 0% stress.
Lower Interest Rates
USDA loans are guaranteed by the government, which means we can offer lower than the standard rates since it's not tied to a credit score or down payment.
Flexible Credit Requirements
Don't have perfect credit? Don't worry – lower scores and a less-than-perfect history can often meet the requirements to qualify.
No Mortgage Limit
Essentially this means your debt-to-income (DTI) ratio determines how much you can borrow, but there is no max amount you can borrow as stated by the USDA.
Options for Closing Costs
They can either be rolled into the home loan so you don't have to bring cash to close or someone can gift you the costs to close (either family, nonfamily or the seller).
USDA Cons
Income Limits
If your income exceeds 115% of the median household income limit set by the county, you would not qualify for a USDA loan.
Geography Limits
The USDA outlines "rural" areas eligible for USDA loans. However, what they deem rural is pretty friendly, but there are locations that are not eligible.
Occupancy Limit
If you're planning to use a USDA loan to buy an investment property or vacation home, you're out of luck. You're only eligible if you plan to occupy the residence.
Loan Limits
You have 15 or 30-year Fixed-Rate options, but that's it. No other range of years or Adjustable-Rate are available.
That covers the basics of what a USDA loan is, how it works, who is eligible and what the benefits are. If you think a USDA loan is right for you and your situation, make sure you dive into the program's details even deeper with your loan officer.
Get your home loan lesson plan
we're ready to send it to you
While it may start with an email address, our goal is to secure you a new home address. It's simple with your personalized Lesson Plan. Every step of your journey is covered so you know what to expect, when to expect it and are always up to date. It's the perfect place to get started.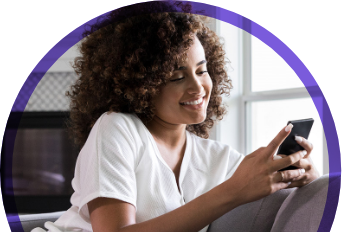 Need Help?
Have a question?
Ready to take the next step?