Get To Know Mortgage Professionals
Guess Who−Mortgage Edition
Get To Know Mortgage Professionals
Throughout your mortgage process you will meet various mortgage professionals. These are your new friends to help you finance your home. There are quite a few professionals to get to know, as well as the roles they play. Check out some of the key players in your homebuying journey below.
Mortgage Lender – The financial institution that provides funds for your mortgage is your mortgage lender. While some lenders will also service your loan, others may transfer your mortgage servicing to a different company after you close.
Loan Officer – A loan officer is your mortgage expert. They are the ones who make recommendations on loan programs that fit your needs and guide you through the application and approval process. Most importantly, they'll keep you up to date every step of the way.
Loan or Mortgage Processor – Working in tandem with the loan officer, the processor is responsible for collecting and processing your loan application paperwork to submit to mortgage underwriting. Their goal is to keep everything on schedule for an on-time, successful closing.
Mortgage Underwriter – An underwriter wields the power to authorize your loan. This is the person who approves or denies your application based on all of the documentation provided.
Closing Representative – The person coordinating and overseeing the closing process is the closing representative. They are in charge of all of the paperwork and payments associated with closing the mortgage. When the closing process is complete, you'll get your keys and can start moving in.
You'll meet more mortgage professionals along the way, including the loan processor and real estate appraiser. To learn the full roster, start your Loantelligence® course today. (There may be a little incentive for you at the end.)
Get your home loan lesson plan
we're ready to send it to you
While it may start with an email address, our goal is to secure you a new home address. It's simple with your personalized Lesson Plan. Every step of your journey is covered so you know what to expect, when to expect it and are always up to date. It's the perfect place to get started.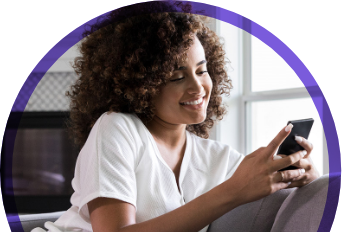 Need Help?
Have a question?
Ready to take the next step?