Loan Officer on Speed Dial
Connect With A Home Loan Expert Today.
Remember speed dialing? You could automate your phone to make calls to someone simply by hitting a button. If you don't remember, you're definitely a first-time home buyer :). While speed dialing now means asking your phone to make a call or text for you, the principal remains the same — and it's so important to have that support at all times throughout your home buying process.
Here's why:
If you've never bought a home before, you'll probably have a lot of questions along the way. When you're wondering why a certain document is needed, what the next step in the process is, who to talk to about home insurance, utilities, etc., how a step like underwriting or eClose* works, and so many more, do you know who can answer those questions best?
Your Loan Officer (LO)
In today's modern era of home buying, there are numerous ways to communicate with your loan officer. Are you introverted? No problem. You can reach out through phone call, text, email, FaceTime or Zoom.
Also, believe it or not, you can even meet with your LO in person. I KNOW I KNOW. But, most home buyers want to meet their LO, build a relationship and feel comfortable knowing the biggest financial decision they'll ever make is in great hands. Feeling confident with an expert in your corner as your point of contact makes buying a home less stressful as you progress through the mortgage process.
Get your home loan lesson plan
we're ready to send it to you
While it may start with an email address, our goal is to secure you a new home address. It's simple with your personalized Lesson Plan. Every step of your journey is covered so you know what to expect, when to expect it and are always up to date. It's the perfect place to get started.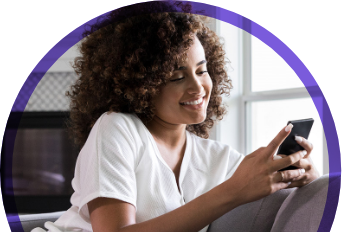 Need Help?
Have a question?
Ready to take the next step?