Ask Your Loan Officer — 5 Questions about VA Loans
Discover The World Of VA Loans.
VA loans are government-backed mortgage programs for veterans, active duty military and qualified family members. What's great about VA loans is they offer the most beneficial and flexible home buying programs on the market today for those who deserve it most. But, when it comes to VA loans, it can get a little confusing on guidelines, eligibility and more.
That's why we wanted to answer five of the most common VA questions to make the process simpler and less stressful. These are all important questions to ask your loan officer (LO) if you're interested in a VA loan, but we wanted to cover the basics on each topic, so you have an idea of what's available.
What Are The Benefits?
VA loans allow a veteran or active duty service person to buy or refinance a home with no required down payment. In addition, underwriting, reasonable credit and income requirements, and very low-interest rates make VA loans a popular program among veterans and active military members. The VA loan is designed to follow guidelines that protect the veteran or service person's rights and pocketbook. For instance, the fees and costs are closely controlled, and the value and condition of the property is carefully reviewed.
Who Qualifies?
Active duty, discharged, reservist (after 6 years of service), and retired service persons from any of the following branches are eligible if you meet basic qualifying criteria:
Army
Navy
Air Force
Marines
Coast Guard
National Guard
How Does Spouse's Income or Credit History Affect Eligibility?
More often than not, you'll find that with most military couples, one partner is a service member while the other is a civilian. Sometimes, these couples assume that the civilian's income or financial standing could be a problem or not count toward qualifying for a VA loan. That couldn't be further from the truth. In fact, the civilian spouse's income could actually help! If the civilian's income is substantial, it could potentially help the service member qualify for a larger loan.
The Department of Veterans Affairs (VA) allows spouses to cosign for loans. In this case, you could use the civilian spouse's income with the military spouse's eligibility for the VA loan. However, it's important to remember that the VA loan is no different from any other loan when it comes to your debt-to-income ratio and credit history. If your civilian spouse makes more but has a poor credit rating, that could hurt your chances of qualifying for a loan, regardless of your military standing.
Are Surviving Spouses Eligible?
Fortunately, the VA loan program recognizes the sacrifice and service of military families, especially surviving spouses. In 2012, the Honoring America's Veterans and Caring for Camp Lejeune Families Act extended eligibility for surviving spouses to include:
A non-remarried surviving spouse of a veteran or service member who died in service or from a service-related disability
A spouse of a service member who was missing in action or a prisoner of war for at least 90 days
A surviving spouse of a veteran who was rated totally disabled and was eligible for disability compensation at the time of death from any cause
For surviving spouses of military members who died after military service ended, the VA requires:
A copy (no originals) of the veteran's DD Form 214 (discharge papers)
A copy of the veteran's death certificate
A copy of the marriage certificate
How Does A Divorce Affect VA Loan Eligibility?
If you're the ex-spouse of a service member, active or veteran, the answer is straightforward when it comes to getting a VA loan—unlike a surviving spouse, you are not eligible for a new VA loan.
The answer is much more complicated if you get a divorce after you have a VA loan together. If the civilian spouse is a cosigner, they are eligible to remain in the home without the service member living there. However, the service member forgoes entitlement unless their ex-spouse refinances and/or pays off the VA loan in full.
While we've covered the basics of a VA loan, if you're interested in learning more or have any questions, the best option is to contact a loan officer to ensure you're receiving the correct information.
Get your home loan lesson plan
we're ready to send it to you
While it may start with an email address, our goal is to secure you a new home address. It's simple with your personalized Lesson Plan. Every step of your journey is covered so you know what to expect, when to expect it and are always up to date. It's the perfect place to get started.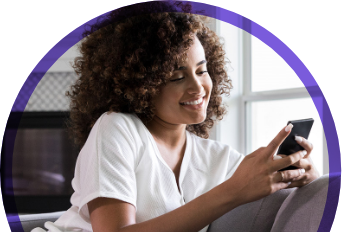 Need Help?
Have a question?
Ready to take the next step?