Ask a Professional — Home Appraisals
Put the Praise Back in Appraisal.
During the homebuying process, obtaining a home appraisal is a critical step for both the buyer and seller. While many people have heard of an appraisal, few truly understand the ins and outs of the process if they haven't been a homeowner before.
That's why our team chatted with Robert Coke, VP Appraisal Department Manager at PrimeLending, to get answers to some of the most popular appraisal questions.
What is a home appraisal?
"A home appraisal is performed by an unbiased state-licensed appraiser who assesses the true market value of a home. Market value is not what one person is willing to pay for the property but what the average market participant would pay. This tends to get painful for borrowers and production staff when a contract price is not met in the valuation."
Why is an appraisal important in the loan process?
"Since the subject property is being used as the collateral in the event of a foreclosure, our team needs to know what that property would sell for in a reasonable amount of time in the event of a foreclosure."
what stage during a home sale does the appraisal occur?
"The appraisal is performed any time after the intent to proceed has been completed but must be completed prior to underwriting review of the file."
How long does an appraisal normally Take?
"In a typical market and for a typical property, the appraisal can take anywhere from 3 to 7 days. 2020 threw the mortgage industry a curveball with record low rates, incredible volume and a global pandemic. To give you an idea, in 2019 PrimeLending averaged about 5,500 appraisal orders per month but in 2020 we could average around 8,000 per month. In March of 2020 alone, we ordered almost 10,000 appraisals. With this rise in volume, we have seen turn-times extended to weeks and fees doubled in a few markets."
What is the appraisal process at PrimeLending?
"PrimeLending's appraisal process is superior to most lenders in that we have our own appraisal management department. Most lenders utilize an AMC (Appraisal Management Company) which tends to be more expensive and less reliable for their borrowers. An AMC will add a fee on top of the appraiser's fee to cover their overhead and typically will pay appraisers less which results in longer turn times for their reports. Quality also becomes a factor with appraisers that accept lower fees for the reports.
PrimeLending manages our own panel of market appraisers that we've built relationships with over time. This assists us in acquiring timely, quality appraisals for fair prices. 2020 has shown us that our relationships with these appraisers has set us apart in our markets. Other lenders have had to pay much higher fees for their appraisals. We've seen in certain (most) markets that fees have climbed and turn times have been extended, but our relationships have assisted us in minimizing those."
What should a new homeowner know about the appraisal process?
"The appraisal process can be a very stressful part of acquiring a home loan, especially for a first-time home buyer. I recommend putting a 'packet' together for the appraiser. The packet should include a list of any recent improvements done to the property. Also, provide some reliable MLS sheets of similar homes sold in the neighborhood. Your real estate agent can pull the information for you.
The appraiser is not required to take the packet or even look at it if they do not wish. In my experience, I place all the paperwork in an envelope and leave it on the counter for the appraiser to pick up while inspecting. Let them know it's there for them and leave it at that. Don't discuss what you think the property is worth."
How did the process change in 2020?
"COVID-19 has changed the process due to social distancing as well as individual municipality guidelines. Most agencies and investors have adopted COVID-19 Appraisal Flexibilities which allow for exterior only inspections or in some cases even just a desktop appraisal. In some situations, the borrower may not be contacted for the valuation process."
Get your home loan lesson plan
we're ready to send it to you
While it may start with an email address, our goal is to secure you a new home address. It's simple with your personalized Lesson Plan. Every step of your journey is covered so you know what to expect, when to expect it and are always up to date. It's the perfect place to get started.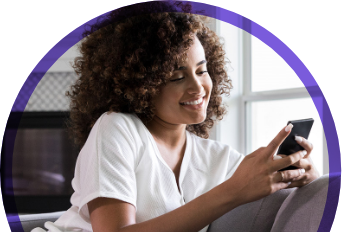 Need Help?
Have a question?
Ready to take the next step?