Wonder Why Mortgage Rates Vary?
It's Called Advertising for a Reason.
You know why advertising is such a major priority for companies? It brings in more business. I know that may not be new information for you, but that's essentially what's going on when you see lenders advertise a mortgage rate.
They want you to see the LOW LOW RATES advertised on their website so that you will contact them hoping to catch that low rate for yourself.
We've got news for you: don't trust it.
When you see mortgage rates listed online, those are simply advertised rates. That lender doesn't know you or your financial history, so they can't possibly know what your rate will be. That's why we wanted to cover everything that goes into your mortgage rate, so you have a better understanding of the process when you're ready to buy a home.
How a mortgage rate is determined:
Credit score
Financial stability
Loan type
Loan-to-value
Down payment
Points
Economic factors
Remember, when you're ready to shop for a lender, make sure you discuss what your mortgage rate will be instead of trusting a number posted online. It will save some possible disappointment throughout the process.
Get your home loan lesson plan
we're ready to send it to you
While it may start with an email address, our goal is to secure you a new home address. It's simple with your personalized Lesson Plan. Every step of your journey is covered so you know what to expect, when to expect it and are always up to date. It's the perfect place to get started.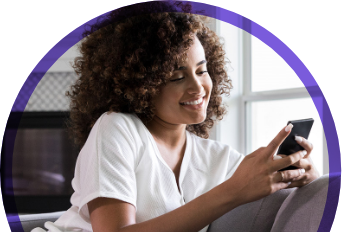 Need Help?
Have a question?
Ready to take the next step?