6 Mortgage Rate Factors to Consider
Get The Rundown On What Matters Most.
How low can they go? That's usually the question lenders get when the topic of mortgage interests rates come up. After all, everyone associates low mortgage rates with the lowest monthly payment, which is why traditional advice says to search for a lender offering the best interest rate.
Well, consider who you're getting that advice from before you start pressing ahead. When it's time to start comparing rates, you really have to look at ALL the factors that go into what your final number will be. Here are the six factors you need to consider so you can make an informed decision.
Mortgage Types: There's more than one type of home loan available. Your credit history and current financial standing plays a significant role in what kind of loan you're eligible for. The type of loan you qualify for will factor into what your rate will be.
Look at the APR: APR stands for Annual Percentage Rate, which factors in every cost associated with your loans. When you get a mortgage, you won't just be paying interest on that loan. In most cases, there are additional costs and fees attached, such as discount points, broker fees, loan origination fees, mortgage insurance closing costs and other charges you may pay when you get the loan.
Understand Points: To arrive at a lower interest rate than their competitors, some lenders may offer discount points, which are paid in fees to the lender. One point is equal to one percent of the principal amount, so on a $250,000 home, one point equals $2,500 that would be paid up front. Pay more points, get a lower rate. Discount points could also add up to a higher APR, but the rate environment plays a big role in whether or not paying points makes sense and could save you money. The Federal Trade Commission

(Link opens in a new tab)

recommends homebuyers ask for points to be quoted as a dollar amount, so you'll know exactly how much you will have to pay.
Get Details on Associated Fees: Loan origination or underwriting fees, broker fees, closing costs — these numbers all add up in the total cost of your loan. Some are paid at the time of application, while other fees are included in closing costs. Be sure to ask your lender to outline exactly what fees you will pay; what each fee includes and get an explanation on anything you don't understand.
Factor in PMI: Private Mortgage Insurance is required on any mortgage where the homebuyer makes a down payment of less than 20%. PMI is the price many homeowners pay when they don't have a huge amount saved for a down payment or may have poor credit history. Know whether you'll have to pay PMI on your loan, get the total cost of your mortgage insurance and find out what your total monthly payment will be with PMI included.
Negotiate the Best Deal: The cost of a home mortgage typically varies from one lender to the next. Request a breakdown of each cost associated with your loan. It never hurts to ask your lender if one or more fees could be reduced to help save you money or if they're able to provide better terms than you've found elsewhere. Once you've settled on a lender, obtain a written lock-in form to guarantee the rate you agreed upon (Lock-in fees may apply, but may be refunded at closing).
It would certainly be easier to know what your interest rate would be by simply looking online at each lender's price, but unfortunately, it doesn't work that way. That's why we wanted to give you a deeper dive into the most important factors in determining rates.
Get your home loan lesson plan
we're ready to send it to you
While it may start with an email address, our goal is to secure you a new home address. It's simple with your personalized Lesson Plan. Every step of your journey is covered so you know what to expect, when to expect it and are always up to date. It's the perfect place to get started.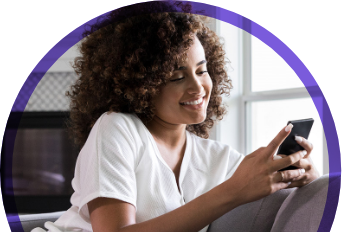 Need Help?
Have a question?
Ready to take the next step?