When is the Best Time to Buy?
Determine The Right Time For You.
Should you buy when rates are low? Should you wait for a seller's market to turn into a buyer's market? Or maybe you're so frustrated with the neighbors at your apartment complex that you're not worried about rates or prices — you just want a space of your own.
When you think about it, there are so many factors that go into deciding if it's the right time to buy, so let's talk about them.
Mortgage Rates
Competition became fierce in the housing market after rates dropped to historical lows in 2020(Link opens in a new tab) to help fuel the economy. While amid a pandemic, the real estate and mortgage industry had one of their busiest years as home buyers and homeowners looked to buy and refinance. For instance, PrimeLending helped over 84,000 people achieve their homeownership goals last year, which proves how much movement was taking place.
When mortgage rates are low, it's a great time to crunch some numbers with our mortgage calculators or contact a lender to dive into the details a bit further. The same goes for when rates are higher. Just because rates may jump from time to time, you may still be able to find a home priced within your budget without sacrificing much in monthly payments. Plus, there are loan programs that offer lower interest rates.
Market
When it's a seller's market, homes are priced higher because demand has increased. The opposite happens in a buyer's market — homes are more affordable because there's an overload of available homes. Reading that, it seems like the best plan would be to wait until it's a buyer's market. The problem with that is you don't know when it will change or if it's even worth waiting. Here's why: your payment may not be that much different in either market depending on your financial situation, mortgage rates and the home loan program you use.
That said, if you've got the budget to buy and you're ready to make the leap into homeownership, you can always talk with a local lending expert who understands more about what's going on. They will be able to answer all of your questions and look into loan programs, monthly payments and more so you can decide what's right for you. Plus, if you buy at a higher rate, you can always refinance when rates fall to a beneficial number.
Get your home loan lesson plan
we're ready to send it to you
While it may start with an email address, our goal is to secure you a new home address. It's simple with your personalized Lesson Plan. Every step of your journey is covered so you know what to expect, when to expect it and are always up to date. It's the perfect place to get started.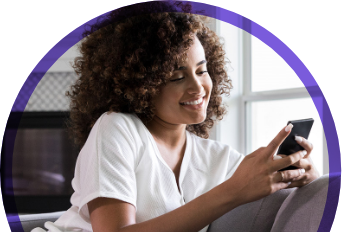 Need Help?
Have a question?
Ready to take the next step?