How to Build Your Dream Home
New Construction Loans for First-time Homebuyers
As a first-time homebuyer, you may be considering building your own home instead of buying an existing one. Building a home can be a great investment, but it can also be a daunting process, especially when it comes to financing. That's why we're here to help you understand what new construction loans are, how to get a loan to build a house, and why building a home can be a better investment than buying an existing one.
What is a New Construction Loan?
This type of loan is designed specifically for those who are building their own home, as opposed to buying an existing one. With a new construction loan, you can finance the cost of the land, the building materials, and the labor needed to build your home.
How to Get a Loan to Build a House
Getting a loan to build a house is a straightforward process, but it does require a bit of preparation. Here are the steps you most likely need to take to get a new construction loan:
Determine how much you can afford to spend on your home by getting qualified1. This will give you an estimate of how much money you need to borrow and what your monthly payments will be.
Choose a, like PrimeLending.
Provide your lender with a detailed plan of your home, including the size, layout, and materials you plan to use. This will help the lender determine the cost of the project and how much money they are willing to lend you.
Submit your loan application and wait for approval. Your lender will review your credit history, income, and assets to determine if you are eligible for a new construction loan.
If approved, sign the loan agreement and start building your home!
Is it Cheaper to Build or Buy a House?
The answer to this question depends on many factors, including the cost of building materials, labor, and the value of the land you are building on. However, in some cases, building a home can be more cost-effective than buying an existing one.
Benefits of New Construction
Building a home has many benefits, including:
Customization. When you build your own home, you have the opportunity to customize it to meet your exact needs and preferences. You can choose the size, layout, and materials you want, so your home is truly unique.
Energy Efficiency. New homes are often more energy efficient than older homes, which can save you money on your monthly energy bills.
Warrenty. When you build a new home, you are entitled to a warranty on the materials and labor used in the construction. This can provide peace of mind and protection against unexpected repairs.
Appreciation. Building a home can be a great investment, as the value of your home may appreciate over time.
Ready to get started on your journey to building your own home? Apply for a new construction loan today! With PrimeLending and the right plan, you can build the home of your dreams and start creating memories that will last a lifetime.
Get your home loan lesson plan
we're ready to send it to you
While it may start with an email address, our goal is to secure you a new home address. It's simple with your personalized Lesson Plan. Every step of your journey is covered so you know what to expect, when to expect it and are always up to date. It's the perfect place to get started.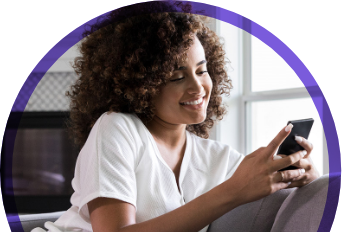 Need Help?
Have a question?
Ready to take the next step?