The Financial Assistance Guide for First-Time Home Buyers
How to Afford Your First House Now
If you're on a home buying journey for the first time, the process can sometimes feel like a full-time job. There are so many terms to learn, mortgages to choose from, and budgets to consider. On top of that, there's also the challenge of coming up with the upfront cash for the down payment and closing costs of the house. These demands can really discourage first-time home buyers, making it seem like a home is out of reach.
The good news is that we did the heavy research and found out there are solutions to overcoming these hurdles. This means you have options — sigh of relief — and despite what you've been told, you're not stuck in an apartment for eternity. Luckily, first-time home buyers are eligible for financial assistance programs that make ownership within reach.
Today's first-time home buyers have more than 2,000 financial assistance programs to choose from. Some programs function regionally and are only offered through the state you reside in, while some financing is available nationwide. There are many reasons first-time home buyers turn to financial programs for help. Loans, grant programs, down payment assistance* and other monetary incentives increase the chances of owning a home for candidates with modest incomes or weak credit. Usually, these programs are offered in combination with a mortgage you select.
Every program is different, catering to certain demographics and personal financial statuses. There are loans for those with less than perfect credit, there's loans specifically for veterans, and there's even discounts for certain professions like educators and first responders. There are many options out there for first-time home buyers! Regardless of your background, you'll certainly be able to find one that works for you.
The first step is to read up on the programs currently available, which we outlined below. Eligibility is determined mainly by your income, your credit history and the location of the home you want to buy.
What are the main benefits of First-Time Home Buyer Financial Assistance Programs?
Standout in a competitive market with down payment assistance!
Smaller loan means you owe less!
Lower interest and reduced mortgage payments!
Leave your apartment and buy a home sooner!
Types of Assistance for First-Time Home Buyers
First-Time Home Buyer Grants: Consider this a gift of free money. Homeowners never have to repay this amount. These are often times applied to closing costs or down payments.
Deferred-Payment Loans: Postpone your interest payment for 3+ years. Loan doesn't need to be paid unless you move, sell or refinance within 3 years.
Low-interest Loans: Affordable financing with low-interest mortgages for low to modest income earners
Popular First-Time Home Buyer Financial Assistance Programs and Loan Requirements
To find out more about loan program requirements, qualification criteria and receive personalized guidance on all thing's financial assistance, contact a PrimeLending home loan expertLink opens in a new tab. Still wondering if owning is the right choice for you? Check out our renting vs. owning section for more information.
Get your home loan lesson plan
we're ready to send it to you
While it may start with an email address, our goal is to secure you a new home address. It's simple with your personalized Lesson Plan. Every step of your journey is covered so you know what to expect, when to expect it and are always up to date. It's the perfect place to get started.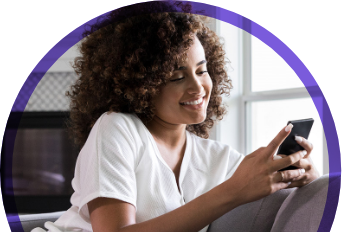 Need Help?
Have a question?
Ready to take the next step?