Protect Your Investment and Save Money with a Home Warranty
What First-Time Homebuyers Need to Know About Home Warranties
Congratulations! You're ready to buy your first home which can be a very exciting time. But with this excitement comes a lot of responsibility, including the need to protect your investment. That's where a home warranty comes in. In this article, we'll go over what a home warranty is and why you might need one. So, let's get started!
What Is A Home Warranty?
A home warranty is a contract that covers the repair or replacement costs of specific home systems and appliances that may break down due to normal wear and tear. Home warranty coverage can include
HVAC system
plumbing
electrical
kitchen appliances
Why Do You Need A Home Warranty?
There are many reasons that you may want a home warranty. First of all, a home warranty can give you peace of mind. As a first-time homebuyer, you may not have experience dealing with common home repairs and we all know that unexpected expenses can be stressful. A home warranty can help alleviate some of that stress by covering the costs of repairs or replacements.
Secondly, a home warranty can save you money in the long run. Home systems and appliances can be expensive to repair or replace, and those costs can add up quickly. With a home warranty, you may only have to pay a small service fee to remedy the situation rather than forking over the full cost out of pocket.
How Much Do Home Warranties Cost?
When considering a home warranty, one of the most important factors to keep in mind is cost. The price of a home warranty can vary depending on a variety of factors including the size of your home, the level of coverage you need, and the warranty provider you choose.
On average, a basic home warranty plan can cost anywhere from $350 to $600 per year, with more comprehensive plans ranging from $600 to $1,000 per year. Bear in mind, additional fees may apply for service calls and there may be limits on the amount of coverage provided for each item.
Before signing up for a home warranty, make sure to carefully review the terms and conditions of the contract to ensure that you fully understand what is covered and what is not. It's also a good idea to research different warranty providers to compare pricing and find the best value for your needs.
Are Home Warranties Worth It?
Whether or not getting a home warranty is "worth it" depends on each individual situation. Like any type of insurance, having a home warranty is not a guarantee that you will use it. You may never need it, or you may use it multiple times. It all depends on the age of your home and the condition of its systems and appliances.
That being said, if you're a first-time homebuyer and you're worried about unexpected repair costs, a home warranty can be a wise investment. Just make sure to read the fine print so you know what's covered and what's not. And if you do need to use your home warranty, be sure to choose a reputable warranty company that will provide quality service.
A home warranty can give you peace of mind, save you money, and add value to your home. So, it's definitely worth considering for most first-time homebuyers. Happy house hunting!
Get your home loan lesson plan
we're ready to send it to you
While it may start with an email address, our goal is to secure you a new home address. It's simple with your personalized Lesson Plan. Every step of your journey is covered so you know what to expect, when to expect it and are always up to date. It's the perfect place to get started.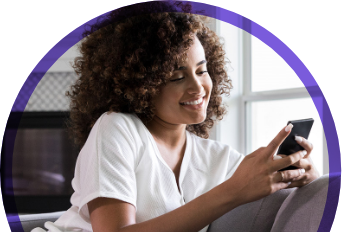 Need Help?
Have a question?
Ready to take the next step?