5 Things to Know Before Buying a Home
Brush Up On The Five Things To Know Before Buying.
Between searching for the right neighborhood, finding your dream house and navigating the mortgage process, buying a home is both a huge personal milestone and financial commitment. Like any big accomplishment, a successful outcome begins with strategic preparation.
No matter if you're planning to buy in the next few months or several years in the future, it's never too early to begin preparing! To ensure you're ready to confidently buy when the time is right, here's what you should know.
Understand The Costs Of Owning
If you're a first-time buyer, you might be surprised to learn that homeownership costs are more than just the home's sale price tag. Before you get down to the details of purchasing your first home, it's important to know what costs are waiting beyond the horizon. The average homeowner in the U.S. spends an additional $9,080 each year(Link opens in a new tab) covering unexpected or forgotten costs. As an owner, you will be responsible for expenses like closing costs, property taxes, mortgage insurance and more. Ensure your home buying journey takes expenses like this into account.
Set A Budget
Starting your house hunting journey knowing how much you can comfortably afford will save you time, money and stress down the road! If you haven't already qualified*, make that a priority before you want to start making offers. You can also run some numbers using our Home Affordability Calculator to determine what price range works for your budget.
Boost Your Credit Score
Your credit score is a key factor when it comes to qualifying for a home loan! Your credit score determines which types of loans you qualify for, plus the overall cost of your loan. If your credit score needs improvement, give yourself between six and 12 months to focus on punctual bill payments, paying off debt and reviewing your credit report to challenge any errors.
Save For Down Payment
Your down payment amount depends on the loan product financing your home. Even if the loan solution you select has a lower down payment percentage, like three to five percent, saving up for this expense can feel overwhelming. That's why it's important to set a clear savings goal, establish an attainable timeline and implement strategies that cut expenses from your current budget.
Hire The Best
When entering the housing market, hiring savvy professionals dedicated to facilitating a stress-free process is instrumental. Working with an experienced professional, like a REALTOR® or mortgage lender, means you'll have an expert by your side there to navigate the process, offer invaluable advice and handle many of the details.
Hopefully, these tips are a solid starting point as you prepare for your next chapter.
Get your home loan lesson plan
we're ready to send it to you
While it may start with an email address, our goal is to secure you a new home address. It's simple with your personalized Lesson Plan. Every step of your journey is covered so you know what to expect, when to expect it and are always up to date. It's the perfect place to get started.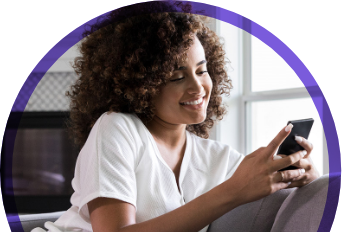 Need Help?
Have a question?
Ready to take the next step?