The Down Payment Breakdown: Navigating Your First Home Purchase
Ask A Loan Officer
As a first-time homebuyer, you may be wondering how much you will need for a down payment. This important step in the home buying process can often feel overwhelming, but we're here to simplify it. In this article, we'll delve into various mortgage options, including no down payment, zero down payment, and low down payment mortgages. We'll also discuss the differences between Conventional, FHA, VA, and USDA loans. Let's navigate this journey together
Understanding Down Payments
In the simplest terms, a down payment is the portion of the home's price that you pay upfront. It is usually expressed as a percentage of the home's total cost. While a traditional down payment used to equate to 20% of the home's purchase price, today there are numerous loan options that require much less—sometimes even nothing at all.
No Down Payment, Zero Down Payment, and Low Down Payment Mortgages
No Down Payment Mortgage: These are loans that allow you to finance 100% of a home's purchase price, meaning no down payment is necessary. They are typically offered to specific borrower groups, like veterans or rural and suburban homebuyers. Examples of these include VA Loans* and USDA Loans
Zero Down Payment Mortgage: This term is often used interchangeably with "no down payment mortgage". It also means that the homebuyer is not required to make a down payment and can finance the entire purchase price of the home.
Low Down Payment Mortgage: These loans require a small down payment, often as little as 3-5% of the home's purchase price. A popular example is an FHA loan, which often requires a down payment of just 3.5%.
Different Types of Loans for First-time Homebuyers
Conventional Loans: Conventional loans are not insured by the federal government and are typically offered by private lenders. While these loans often require a higher credit score and a down payment of at least 5-20%, some programs allow down payments as low as 3%.
FHA Loans: Backed by the Federal Housing Administration, FHA loans are designed for low-to-moderate-income buyers. They allow for a lower down payment (as low as 3.5%) and have more lenient credit requirements compared to conventional loans.
VA Loans: VA loans are backed by the Department of Veterans Affairs and are available to veterans, active service members, and some surviving spouses. These loans offer competitive interest rates, require no down payment, and do not require private mortgage insurance (PMI).
USDA Loans: These loans are backed by the United States Department of Agriculture and are intended for rural and suburban homebuyers. USDA loans offer 100% financing, meaning no down payment is required, and they often come with lower interest rates.
Choosing the right mortgage and down payment option is crucial to your homebuying journey. Remember, there's no one-size-fits-all answer. The right choice depends on your financial situation, long-term goals, and the housing market in your desired area. We're here to help guide you towards making the decision that works best for you. After all, the dream of homeownership is within your reach!
Get your home loan lesson plan
we're ready to send it to you
While it may start with an email address, our goal is to secure you a new home address. It's simple with your personalized Lesson Plan. Every step of your journey is covered so you know what to expect, when to expect it and are always up to date. It's the perfect place to get started.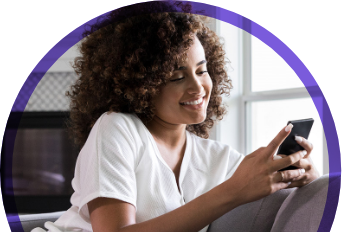 Need Help?
Have a question?
Ready to take the next step?