6 Eco-Friendly Home Features to Reduce Your Carbon Footprint
Go Green, Save More Green.
Sustainable and environmentally thoughtful habits and routines don't need to stop at your doorstep — there are many ways to live Earth consciously at home. The rewards of making your home eco-friendly extend far beyond ensuring a healthier planet, as many eco-friendly choices come with long-term savings.
Whether you're in the market for a new home or you're just wanting to learn some best practices for living green, here are six eco-friendly features to consider:
Solar Panels
The sun is an infinite resource — why not take advantage of this free power? Solar panels take the sun's energy and convert it into electricity to power your home. If you live in a predominantly sunny climate, this could be an advantageous choice for you.
Water Conservation
If you're able to invest in water saving appliances, your utility bills will thank you. By using less water, there is less energy needed to process and treat it, meaning less pollution to the environment. Reducing your personal water usage also ensures services that depend on accessible water, like hospitals and firefighters, never go without!
LED Lighting
Lighting can make or break a room. It can also make or break your electricity bill. LED lighting requires far less energy than the traditional fluorescent lighting and has no toxic elements. Plus, this advanced technology gives off a much brighter light while reducing your monthly cost.
Energy-Efficient Appliances
While the upfront costs may be pricier, energy efficient appliances will save you money throughout the lifespan of the appliance. By using products designed with sustainability in mind, you help protect the natural resources their rival products burn through. Interested in learning more about available products? Check out this list by Energy Star

(Link opens in a new tab)

.
Vegetable and Fruit Gardens
Does the ever-growing trend of farm-to-table inspire you or are you looking to re-purpose that empty backyard space? In addition to the satisfaction of creating your own food, homegrown produce cuts down on plastic packaging, reduces carbon emissions and waste and helps avoid dangerous toxins. As a bonus, gardening is a natural stress reliever and a great family activity! Get started on your backyard garden today

(Link opens in a new tab)

.
Paint the Walls Green
Just kidding. No real energy benefits there, but it might look cool.
There are numerous ways you can choose to go green (walls included) at home. While some may seem pricey at first, energy-saving solutions are all about long-term benefits.
Get your home loan lesson plan
we're ready to send it to you
While it may start with an email address, our goal is to secure you a new home address. It's simple with your personalized Lesson Plan. Every step of your journey is covered so you know what to expect, when to expect it and are always up to date. It's the perfect place to get started.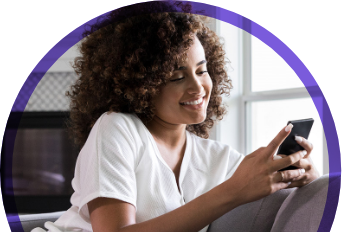 Need Help?
Have a question?
Ready to take the next step?