Six Tips to Winning a Bidding War
Bring Home the Bacon.
It's a tough market for many hopeful homeowners there. In fact, it's quite demanding, as the supply can't quite keep up now. So, what do you do when you're ready to buy at a time when it feels like everyone else is, too? Follow these 6 tips to get a winning offer in a competitive market.
Understand the Local Market — Today inventory is low, homes are selling fast and houses are getting multiple offers at once, so the competition is fierce. Recognizing you're in a competitive market where the sellers have the upper hand is critical so you can properly strategize and land your dream home.
Do Your Homework — Have your finances in order. Get qualified*. Actually, go ahead and get approved. This will let the seller know you're serious about buying and have prepared for a smooth, quick process.
Put Your Best Foot Forward — If you know what the home is worth and how much you can afford, give your best offer so you don't risk losing a home you love. Sadly, offers below the listing price will probably not even get considered in this market.
Think Beyond Price — While an offer is great, there are additional ways to impress a seller. You can make a larger earnest money deposit, offer to delay possession to give the seller flexibility in their move, and avoid asking for small, insignificant repairs.
Limit Contingencies — A contingency is a clause in the sale contract that must be fulfilled before the sale goes through like if you need a home you're living in to sell before you can buy theirs. Needless to say, this could seem like red tape to sellers who are trying to quickly start their next chapter.
Tug At The Heartstrings — Write the current owners a letter or an email explaining why their house is so important to you and why you see your future there. This emotional element could be the edge you need to convince a seller that you're

the

one.
Be sure and talk to your Realtor® and lender about ways you can sweeten your offer and move it to the top of the pile.
Get your home loan lesson plan
we're ready to send it to you
While it may start with an email address, our goal is to secure you a new home address. It's simple with your personalized Lesson Plan. Every step of your journey is covered so you know what to expect, when to expect it and are always up to date. It's the perfect place to get started.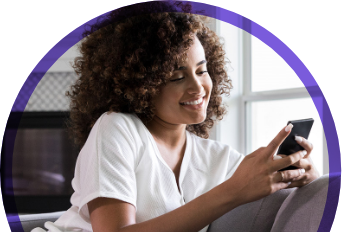 Need Help?
Have a question?
Ready to take the next step?