Who Actually Qualifies as a First-Time Home Buyer?
Attention All First-Time Home Buyers.
Depending on where you're at in your home buying journey, you've probably seen mortgage companies advertise programs for first-time home buyers. But, did you know those programs also offer options for people who aren't buying a home for the first time?
Seems a bit confusing, right?
You might be surprised to know that the definition of first-time home buyer isn't quite as straightforward as what you might think. So, who is eligible? What determines your qualification status?
Those are the questions we're answering in this article.
Key Point 1
Who Qualifies as a First-Time Home Buyer?
The U.S. Department of Housing and Urban Development ultimately sets the rules for who qualifies. A first-time home buyer is an individual who meets any of the following criteria:
A person who hasn't had any ownership of a principal residence in the three-year period prior to the home purchase is considered a first-time home buyer.
If one member of a married couple has owned a home, but the other spouse has not, they can purchase a home jointly. Both will be treated as first-time home buyers.
A single parent whose only experience with homeownership was with a former spouse while married will be treated as a first-time home buyer.
A displaced homemaker who has only owned with a spouse will also be recognized as a novice home buyer.
A person whose previous ownership was limited to a principal residence that wasn't permanently affixed to a permanent foundation should be treated as a first-time home buyer.
Someone who has only owned properties that did not comply with building codes and that could not be brought into compliance for less than the cost of constructing a permanent structure is also recognized as a novice home buyer.
Key Point 2
What are the Benefits?
If you qualify as a first-time buyer, there are various perks that can help you save money. From tax breaks to down payment assistance* to federally-backed convenience, let's cover what some of these programs offer.
Home Loans: Some loans are conventional. Others are backed by the government. The Federal Housing Administration's FHA loans, Department of Veterans Affairs' VA loans, and the Department of Agriculture's USDA loans are all popular with first-time home buyers. The reason these are highlighted is because they offer cost-beneficial solutions like 100% financing, low down payment requirements and more.
Secondary Loan Programs: If you need help with a down payment or other expenses, many states or organizations allow for a secondary loan to cover those costs. The payment plan on these is on a deferred schedule that allows you to hold off on making payments for up to several years.
Down Payment Grants: Not having to repay funds is also an intriguing situation. Some states and nonprofits offer grants for first-time home buyers to assist with down payments.
If you're hoping to be a first-time home buyer (or even if you qualify and you've previously purchased a home), hopefully you understand more about what options are available to you. When you're ready to take that next step toward homeownership, speak with your loan officer about what programs you qualify for and how you can benefit most.
Get your home loan lesson plan
we're ready to send it to you
While it may start with an email address, our goal is to secure you a new home address. It's simple with your personalized Lesson Plan. Every step of your journey is covered so you know what to expect, when to expect it and are always up to date. It's the perfect place to get started.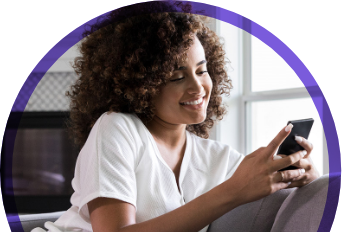 Need Help?
Have a question?
Ready to take the next step?