A Checklist to Help You Find Your Dream Home
House Hunting Tips for First-Time Homebuyers
Purchasing your first home may be one of the most significant financial investments you'll make. It's also an incredibly exciting time in your life. If you're wondering what to do when house hunting, we have you covered. Follow along to learn what you need to do to prepare for house hunting.
How To Prepare For House Hunting
Before you start looking at homes, you need to know how much you can afford to spend. Sit down and calculate your monthly expenses, including any debts you have. Then, use an online mortgage calculator to determine how much you can realistically afford to pay each month on a mortgage payment.
Once you have determined your budget, it's time to get approved1 for a mortgage. This will let you know how much you can afford to spend on a home. Plus, it will give you an advantage when making an offer on a property because sellers will know you have already secured financing.
It's important to create a wish list of the features you want in a home. Think about the number of bedrooms and bathrooms you need, the size of the yard, and any other must-haves, such as a garage or outdoor living space. This will help you narrow down your search and avoid wasting time on homes that don't meet your needs.
When you know your budget and have a wish list ready, it's time to research neighborhoods. Look for areas that fit your lifestyle and budget. Consider things like commute times, school districts, and local amenities. As you narrow down your search, it's time to start looking at homes. Hire a real estate agent who specializes in the areas you're interested in. They can help you find homes that fit your budget and wish list.
What To Do When You Find Your Dream Home
When looking at homes, it's easy to get caught up in the excitement and forget important details. Use a house hunting checklist to keep track of each property's features, pros, and cons. This will help you make an informed decision when it comes time to make an offer. Don't rush the house hunting process. It's important to take your time and make an informed decision. Remember, this is a significant investment, and you want to make sure you're getting the best possible deal.
Once you have found a home you like, it's important to get a home inspection. This will alert you to any potential issues with the property that could be costly to fix down the road. When your inspection is complete, you can make an offer. Your real estate agent can help you with the negotiations and make sure you're getting a fair deal.
After your offer has been accepted, it's time to close the deal. This will involve signing paperwork and transferring funds, however some lenders have user-friendly digital application tools. Talk to your trusted mortgage lender for guidance through the mortgage process.
Checklist For House Hunting:
Determine your budget
Get approved for a mortgage
Create a wish list
Research neighborhoods
Hire a real estate agent
Use a checklist
Take your time
Get a home inspection
Make an offer
Close the deal
5 House Hunting Tips For First-time Homebuyers:
Don't rush into the process. Take your time to find the right home for you.
Make sure you understand all the costs associated with owning a home, including property taxes, annual maintenance costs, and HOA fees.
Consider the long-term when house hunting. Think about your future plans and how your home can accommodate them.
Research the local real estate market. Understanding the local market can help you make informed decisions and negotiate a fair deal
Don't forget to enjoy the process! While house hunting can be stressful, it's also an exciting time in your life. Take time to appreciate the journey and look forward to making your new house a home.
Remember to take your time, do your research, and ask questions along the way. With the right preparation and guidance, you can find your dream home and make it a reality. Contact your preferred lender to start the process today.
Get your home loan lesson plan
we're ready to send it to you
While it may start with an email address, our goal is to secure you a new home address. It's simple with your personalized Lesson Plan. Every step of your journey is covered so you know what to expect, when to expect it and are always up to date. It's the perfect place to get started.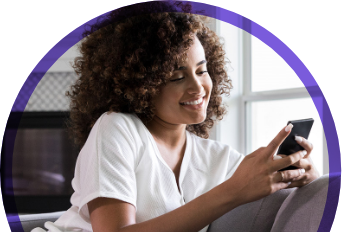 Need Help?
Have a question?
Ready to take the next step?