Does paying rent still make sense?
Time To Run A Rent Checkup
Feeling the burn of rising rent prices? Tired of paying more for the same (or worse) living situation? You're not alone. Rent has been on the rise with some states seeing increases as high as 31.7% (NY) and 12.8% (TN). It's leaving many tenants questioning if renting is even worth it anymore.
Before your lease is up for renewal, it's a good idea to check if the increase would still fit into your budget. If you're tired of the constant rent hike, it may be worth considering if buying a house is a better long-term move for you.
How do I know if I can still afford my rent?
How much rent you can afford depends on your pre-tax income. It's generally recommended to stay between 30-40% of your gross income, but it will depend on where you live and how comfortable you are inside of your budget. For example, if you make $5,000 per month, you could probably afford $1,500-$2000 in housing expense.
But don't forget, rent isn't the only thing you have pay for. Utilities, water, trash, and other fees are all part of your monthly expenses. If your rent goes up but your income doesn't, it's important to know all of your living costs to see if you need to find a more affordable option.
If I can afford rent, can I afford a mortgage?
If you're wondering if buying a house is in your budget, be sure to do all the math. There are costs that that roll into your payment with buying a home like private mortgage insurance, HOA fees, and homeowners insurance. However, you also get benefits like tax advantages1, the ability to grow equity and of course a place to call your own. Don't just take our word for it, use this renting vs. buying calculator to compare the costs.
Remember, owning a house also means paying for maintenance, like fixing leaks and repainting. These costs can add up to about 1-4% of the value of your home but some of this cost can be mitigated by purchasing a home warranty. So, if you're serious about buying, ask the seller what they spent on average on home maintenance to get a better idea of what to expect.
The best way to know how much you can really afford is to get approved2 for a mortgage.Apply now to discover if you qualify for a home loan.
Get your home loan lesson plan
we're ready to send it to you
While it may start with an email address, our goal is to secure you a new home address. It's simple with your personalized Lesson Plan. Every step of your journey is covered so you know what to expect, when to expect it and are always up to date. It's the perfect place to get started.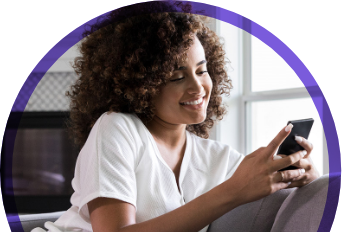 Need Help?
Have a question?
Ready to take the next step?