Understand what makes buying a condo different than buying a house
6 Homebuyer Tips from a New Condo Owner
Several months ago, I found myself in exactly the same place as many of you — ready to buy a home but unable to find an affordable house in my desired neighborhood. After all, purchase prices in today's housing market have reached historic highs.
Even fixer-uppers were unattainable thanks to the rising cost of labor, lumber and other supplies. I found a solution; I bought a condo. In fact, I've discovered a condo is actually perfect for me. I like the idea of owning my home, building equity and being a part of a community, but I don't want the extra stress of keeping up a yard or maintaining the roof.
But buying a condo is different than buying a house, so I thought I'd take a few minutes and share what I learned along the way.
Look at the property as a whole — It's important to closely assess the entire property, not just the unit for sale. Look for properties in which each unit, as well as the common areas, are well maintained. Take time to check out the clubhouse, weight room and pool area, plus any additional amenities — are these areas clean, well-appointed and places you would feel comfortable using. What about the grounds? Is the landscaping attractive, recently groomed and free of trash? Remember, you will own property with these people, so you want to share a commitment to sustaining value.
Talk to homeowners — If you get serious about a property, ask to talk to homeowners about their personal experience. Not all condo communities are the same. Some have very active homeowners associations that take a lot of pride in the appearance and upkeep of the property. Others may tend to look the other way on community rules or be slow to respond to maintenance issues. How the community deals with issues, like non-compliant owners, major repairs or assessments is important.
Read everything — Review the association documents carefully, including the articles of incorporation, rules and regulations and the budget. Are they clear and understandable? Does the association have well-defined procedures? Are the finances in line and does the community have the capital to continue to maintain the property? Are the rules and regulations reasonable and can you live with them? What can you change, and what needs HOA approval? This is communal living, so you can expect more oversight than in a stand-alone property.
Seek out experts — Once you've decided to make an offer, it turns out getting approved for a condo loan takes a few extra steps by the lender. Just like you will do your due diligence on the condo corporation, so will your lender. They will pour over the documentation, ask the HOA questions and may require additional documentation. I strongly recommend that you work with an experienced condo lender, someone with a dedicated team to chase down these details if needed. It gave me tremendous peace of mind to know my lender was on top of this.
Learn from others — If renovations are on your to-do list, take every opportunity to learn from those in your community who have already updated their units. I never missed an open house in the area — even recent listings still available online can give you great ideas on what works. Likewise, ask your neighbors for recommendations for tradespeople. Condos can have common idiosyncrasies throughout the property, so plumbers, electricians, HVAC and other professionals with experience onsite can save you time and money by avoiding mistakes.
Best foot forward — Take time to build good relationships with your neighbors and HOA board members. Remember, you don't just live next to them, you own property together. Part of the advantage of condo living is being part of a community, so take advantage of opportunities to connect. Maybe dig out your mother's pumpkin bread recipe and share a loaf with the people next door.
Once I set my sights on finding a condo that met my needs, I started to have fun again with my home search. Turns out, there were affordable options, they just looked a little different than a traditional house. It just takes looking a little differently to find your perfect match.
Happy "condo" hunting!
Mandy Jordan
PrimeLending Employee and New Condo Owner
Get your home loan lesson plan
we're ready to send it to you
While it may start with an email address, our goal is to secure you a new home address. It's simple with your personalized Lesson Plan. Every step of your journey is covered so you know what to expect, when to expect it and are always up to date. It's the perfect place to get started.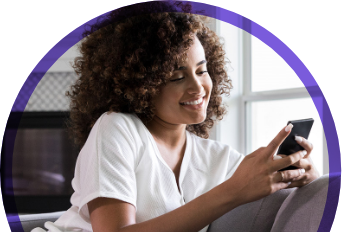 Need Help?
Have a question?
Ready to take the next step?