The First-Time Homebuyer's Guide to Grants and Programs
Unlock Your Dream Home
Are you tired of that tiny apartment with paper-thin walls? Or are you itching to move out of your parents' house and into a space of your own? Your dreams of owning a home may be closer than you think. With specialized first-time homebuyer grants* and programs, housing affordability is within reach. So, let's dive in and explore how these opportunities could help make your home-buying journey easier and more affordable.
First-time Homebuyer Grants:
First-time homebuyer grants, often offered by state and local governments or non-profit organizations, are designed specifically to help people achieve their homeownership goals. With housing affordability being a top concern for many borrowers, first-time homebuyer grants can make all the difference.
The best part? You don't have to pay them back! Here are some current grants to kickstart your search:
American Dream Down Payment Initiative (ADDI): The ADDI grant, offered by the U.S. Department of Housing and Urban Development (HUD), provides funds to state and local governments to assist low-income, first-time homebuyers with down payments and closing costs.
Community Development Block Grant (CDBG) program: The CDBG program, also administered by HUD, provides funds to local governments for various community development projects, including affordable housing initiatives. Check with your local government to see if they offer housing assistance through the CDBG program.
HOME Investment Partnerships Program: Another HUD-administered program, the HOME program, provides funds to state and local governments to create affordable housing opportunities for low-income individuals, including down payment assistance for first-time homebuyers. Visit the HUD website to learn more about the HOME program.
HUD's Good Neighbor Next Door (GNND) program: This grant offers up to 50% off the listing price of a home for teachers, firefighters, police officers, and emergency medical technicians. Check out the HUD website for more details.
National Homebuyers Fund (NHF) Program: This program provides down payment assistance and/or closing cost assistance in the form of a non-repayable grant, up to 5% of the mortgage loan amount. Visit the NHF website to learn more.
State Housing Initiatives Partnership (SHIP) program: Offered in various states, this grant provides funds for down payment and closing cost assistance. Look up your state's housing website for more information.
Individual Development Account (IDA) programs: IDAs are matched savings programs offered by various non-profit organizations, which can be used for down payments and closing costs. Participants typically save a portion of their income, and the organization matches their savings up to a certain amount.
Employer-Assisted Housing (EAH) programs: Some employers offer grants or low-interest loans to help their employees purchase a home. Check with your employer's human resources department to see if they offer an EAH program.
Down Payment Resource (DPR) tool: While not a grant itself, the DPR tool can help you find grants, programs, and other forms of assistance available in your area. Visit the Down Payment Resource website to get started.
So, start your search and get those grant applications going! Remember, the availability of these grants can vary by location, income, and other eligibility requirements, so it's essential to research and apply for the programs that best fit your needs.
First-time Homebuyer Programs: Your Dream Team
While grants are fantastic, they're not the only way to make buying a home more affordable. Enter first-time homebuyer programs, your new BFFs in the home-buying world. These programs, often offered by local and state governments, non-profit organizations, or lenders, come in various shapes and sizes to help you on your journey to homeownership.
From low-interest loans to down payment assistance and mortgage tax credits1, these programs are like a secret weapon against housing costs. They may even help you discover a loan to build a house if you're dreaming of constructing your perfect abode from scratch. Here are some popular programs to consider:
FHA Loans: These loans, backed by the Federal Housing Administration (FHA), are designed for first-time homebuyers with lower credit scores and require a smaller down payment (as low as 3.5%).
USDA Loans: Offered by the United States Department of Agriculture (USDA), these loans target homebuyers in rural areas and require no down payment.
VA Loans: Backed by the U.S. Department of Veterans Affairs (VA) and available to eligible veterans, active-duty service members, and their spouses, these loans offer competitive interest rates and require no down payment2.
Pro-tip: Set up a meeting with a local loan officer to get the details on what government-backed mortgages are available.
Native American Direct Loan (NADL) program: This program, offered by the VA, provides direct home loans to eligible Native American veterans to buy, build, or improve a home on federal trust land. Visit the VA website to learn more about the NADL program.
Energy Efficient Mortgage (EEM) program: This federal program helps homebuyers save on utility bills by financing energy-efficient home improvements. EEMs can be used in conjunction with FHA, VA, and conventional loans.
Fannie Mae's HomeReady Mortgage: This program is designed for low-to-moderate income homebuyers and offers lower down payments (as low as 3%) and more flexible credit requirements. Visit the Fannie Mae website for more information.
Freddie Mac's Home Possible Mortgage: Similar to Fannie Mae's HomeReady, this program targets low-to-moderate income homebuyers, offering reduced down payments (as low as 3%) and flexible credit requirements. Check out the Freddie Mac website for more details.
State-specific first-time homebuyer programs: Many states have their own programs tailored to the needs of first-time homebuyers that may provide down payment assistance, low-interest loans, and tax credits. Be sure to research programs in your specific state by visiting your state's housing finance agency website.
Local first-time homebuyer programs: In addition to state programs, many cities and counties offer their own assistance programs, which can include grants, low-interest loans, and other forms of support. Connect with your local government or housing agency for more information.
So, why not take advantage of these programs and let them catapult you into your dream home? Don't forget to research all available options and consult with trusted mortgage lenders, real estate agents, and housing counselors to ensure you find the best fit for your needs.
5 Tips For Scoring The Best Grants And Programs
Ready to explore the world of first-time homebuyer grants and programs? Here are a few tips to make the most of your search:
Do your research. Start by looking up local, state, and federal programs, as well as non-profit organizations offering assistance for first-time homebuyers. Knowledge is power, so equip yourself with all the information you can find.
Be prepared. Gather all the necessary documentation, such as proof of income, credit history, and other required paperwork. It's always better to be over-prepared than scrambling at the last minute.
Be proactive. Don't be afraid to ask questions and seek guidance from professionals like mortgage lenders, real estate agents, and housing counselors. They can provide valuable insights and help you navigate the process more smoothly.
Stay organized. Keep track of deadlines, forms, and applications. Set reminders, create checklists, and stay on top of your game – you got this!
Don't be discouraged. If you don't qualify for one grant or program, keep searching. There are many opportunities out there, so remain persistent and optimistic in your search.
There you have it! With first-time homebuyer grants and programs, housing affordability becomes more than just a pipe dream. With a little research, determination, and some sweet, sweet grant money, you could be well on your way to unlocking the front door of your dream home. Happy house hunting!
Get your home loan lesson plan
we're ready to send it to you
While it may start with an email address, our goal is to secure you a new home address. It's simple with your personalized Lesson Plan. Every step of your journey is covered so you know what to expect, when to expect it and are always up to date. It's the perfect place to get started.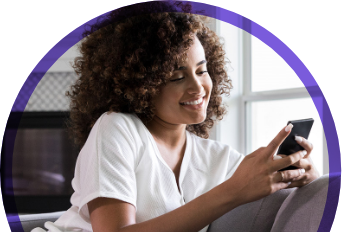 Need Help?
Have a question?
Ready to take the next step?