A Guide to Homeowners Insurance
Protecting Your Investment
Successfully navigating the complexities of the housing market and securing your first home is a significant achievement. However, the journey doesn't end there. It's crucial to understand the importance of homeowners insurance as part of being a responsible homeowner.
Let's take a closer look at what homeowners insurance is and why you need it.
What is Homeowners Insurance?
Contrary to some misconceptions, homeowners insurance is not an unnecessary expense. Rather, it serves as financial protection for your home against various potential damages and liabilities. Homeowners insurance ensures you won't bear the financial burden alone if significant damages or losses occur to your property or belongings.
What Does Homeowners Insurance Cover?
Homeowners insurance covers a wide range of incidents that can lead to damage to your property or belongings. Here are the four main areas of coverage:
Interior damage: If your home's interior suffers damage due to a covered risk, such as a fire, your insurance will cover the costs for repairs.
Exterior damage: In the event of exterior damage to your home caused by a covered risk, like a storm or hail, your insurance can help cover the cost of repairs.
Loss or damage to personal belongings: If your belongings are stolen or damaged due to a covered peril, your policy can help you replace those items.
Injury on your property: If someone is injured on your property, your liability coverage can assist in covering their medical bills.
How Much Homeowners Insurance Do I Need?
When deciding how much homeowners insurance you need, the goal should be to have enough coverage to rebuild your home and replace your belongings in the event of a total loss. To achieve this, consider your home's construction cost and the value of all your belongings.
Cheap Homeowners Insurance: A Note of Caution
While everyone appreciates a good bargain, cheap homeowners insurance isn't always the best choice. Lower-priced policies may not provide adequate coverage for your needs. Therefore, it's essential to compare policies and quotes from different insurers to make sure you get comprehensive coverage at a price that fits your budget.
Remember, homeowners insurance is not just about protecting a physical building. It's about safeguarding your home and your peace of mind. As a new homeowner, make sure to choose an insurance policy that offers adequate protection for your home, setting the stage for a worry-free homeownership experience.
Get your home loan lesson plan
we're ready to send it to you
While it may start with an email address, our goal is to secure you a new home address. It's simple with your personalized Lesson Plan. Every step of your journey is covered so you know what to expect, when to expect it and are always up to date. It's the perfect place to get started.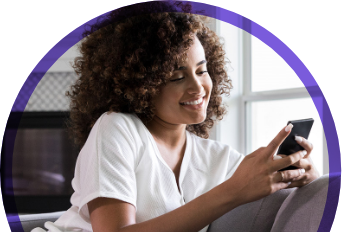 Need Help?
Have a question?
Ready to take the next step?