How To Buy A House With Less Than Ideal Credit
Show your credit score who's boss
How to buy your first home with less than ideal credit
Did you know that existing loan payments like student or auto loans impact your credit score, even if you make your monthly payments? And if on top of that debt you applied for a store credit card everywhere that you shop—you know, for the extra discounts—your credit score might be suffering.
While it may seem like a pipedream to buy a home with less than ideal credit, it's not impossible. First-time homebuyers have options to help them achieve their homeownership goals.
Possible solution for buying a house with less than ideal credit
A popular loan for first-time homebuyers feeling limited by their credit score is an FHA loan. Backed by the Federal Housing Authority (FHA), an FHA loan helps low- to moderate-income borrowers. It has more flexible credit requirements than conventional loans.
How to improve your credit
While you are house hunting and trying to find the right loan for you, you could be improving your credit score. First, it helps to understand your credit score.
Your credit score is determined by your payment history, amounts owed, length of credit history, new credit and inquiries, and the types of credit in your name. Now that you know the factors that make up your credit score, you can work to boost your credit score.
Managing your credit score takes a little work, but we have some tips to make that easier. Creating a budget will help you determine where your money is going each month. Cutting down costs where you can allow you to add a little extra to a monthly payment to pay down existing debt sooner.
See, buying a home with less than ideal credit is a possibility. You may just have to search a little harder. Luckily, you have us in your corner. Loanplicity helps you navigate the home loan process. Take the assessment today to get started.
Get your home loan lesson plan
we're ready to send it to you
While it may start with an email address, our goal is to secure you a new home address. It's simple with your personalized Lesson Plan. Every step of your journey is covered so you know what to expect, when to expect it and are always up to date. It's the perfect place to get started.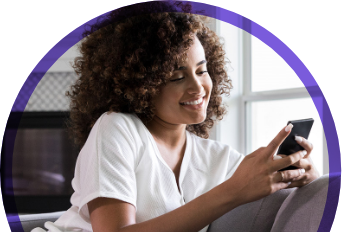 Need Help?
Have a question?
Ready to take the next step?