5 Things To Know About HOAs
Meet Your Newest Neighbor
5 Things To Know About HOAs
Some people can get mixed feelings when they hear "HOA" when they go house hunting. The first thing that comes to mind are rules and restrictions. However, there is more to living in an HOA community than meets the eye.
If you've never lived somewhere that has a homeowners association (HOA) before, here are some things to know about how they work and what their role is in your new community.
1. What is an HOA?
No two HOAs are the same, but they all serve a similar purpose. They operate with the common interest of the community in mind. Homeowners pay fees to the HOA and must follow the rules and bylaws set forth by the homeowners association board.
The HOA board is made up of community members who have either volunteered to join or been voted on to the board. They are responsible for enforcing the HOA rules, as well as managing shared spaces and other HOA amenities.
2. Where are HOAs Most Common?
Anywhere that you can call "home" has the potential to have an HOA. Across the United States there are more than 370,000 HOAs(Link opens in a new tab) which include condos, townhomes, and single-family residences.
Typically, the neighborhood homeowners association is formed by the developer when that particular community is built. Then, as residents purchase properties in the development, the HOA becomes their responsibility along with maintaining the included amenities.
Often, when you buy a property within a homeowners association community paying your HOA dues are required. That said, some developments may choose to dissolve the HOA or allow residents to opt-out.
Bear in mind that forgoing the benefits of the HOA means one has to take on the responsibilities the association took care of for them.
When deciding on whether or not to live in an homeowners association community, a little research could help make your buying decision easier.
3. Research the HOA
Before you set your heart on a home, learn what the HOA will expect of you. Every HOA has a set of bylaws explaining how the association operates.
The HOA will enforce the covenants, conditions and restrictions (CC&Rs) of the development. It is important to know the CC&Rs of your potential association as these rules often include how many pets you can have, what types of landscaping can be done and alteration restrictions.
A good way to know the most up-to-date decisions of the HOA is to look up their meeting minutes. This can give you an idea of their budget, financials and any planned projects. When in doubt, ask the people living in the development. Current residents in the neighborhood can be a good, first-hand source of how the HOA operates.
4. What do HOA Fees Cover?
Your HOA fees can be an unanticipated added expense if you aren't prepared for them. That is why it is important to know what the HOA fees in your community are and what they cover so that you can better plan for how much home you can afford.
HOA fees vary based on each community and its amenities. To know exactly what the HOA fees include, you will need to read the CC&Rs. Some standard costs that may be covered by homeowners association fees include:
Trash removal and recycling
Landscaping
Community pool or gym
Community maintenance
Sometimes, homeowners associations will charge an additional fee, or special assessment, if unplanned repairs become necessary and there aren't enough reserve funds to cover the project costs. Most planned projects can be funded without a hitch, however sometimes the reserve funds run short and homeowners will have to pay extra to cover the costs.
5. What are Benefits of an HOA?
Don't let the rules and regulations fool you, there are great benefits to living in an HOA community. For one, you'll have access to all the amenities provided by the homeowners association. Hot day but you don't have a pool? Since you pay your HOA dues, you can enjoy the community pool instead of driving across town to go to the city pool.
Another benefit is the limited maintenance you're responsible for. Of course you will have to maintain your home, but if you live in a condo, the homeowners association will be responsible for maintaining all communal areas. So, if the roof gets damaged, you likely won't have to find a repair crew. Or, if you live in a townhome or single-family home, your HOA might take care of your lawn and landscaping.
One main reason people benefit from living with an HOA is the value it adds to a property. HOA properties are typically well maintained and held to deed restrictions, which in turn secure the value of the homes. While no value is guaranteed, if you are house hunting in an HOA neighborhood, odds are the properties will be priced higher than those in non-HOA communities because all the homes are kept to the same standard.
Once you understand how a homeowners association operates, you can shop for your future home with more confidence. Need help on your journey home? Follow our homeownership roadmap and we will help you navigate all of your options.
Get your home loan lesson plan
we're ready to send it to you
While it may start with an email address, our goal is to secure you a new home address. It's simple with your personalized Lesson Plan. Every step of your journey is covered so you know what to expect, when to expect it and are always up to date. It's the perfect place to get started.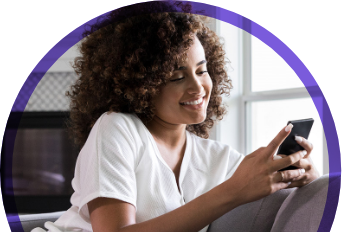 Need Help?
Have a question?
Ready to take the next step?