All About ARM Strength
Adjustable-Rate Mortgages and You
Hung up on high-interest rates while you're house hunting? I get it. It can be tough to choose a home, especially if you plan on moving after a few years. Whether you plan on buying a bigger home in the future or relocate for work, life is full of change and not all mortgages have room for that. But, what's this? I spy with my little eye, a home loan that gives you the flexibility you need.
An adjustable-rate mortgage (ARM) is a good mortgage option when you plan to move within a few years or the current market conditions make it likely that you'll finance to more favorable loan terms in the coming 5-10 years. ARMs are making a comeback as interest rates and home prices rise. Why are homebuyers choosing to get an ARM instead of something with a fixed rate? Over time, an ARM might actually be the best option.
What is an Adjustable-Rate Mortgage?
An ARM offers borrowers a lower "introductory" interest rate than what a conventional loan can offer. Once you buy your home, you pay this low rate for a set period of time. Once that time is up, the interest rate will get higher or lower based on the market.
How does an Adjustable-Rate Mortgage work?
ARMs are shown as X/Y by lenders. The "X" is the number of years at your set introductory rate while the "Y" represents how often the rate will change for the rest of the loan. For instance, if you get a 7/1 ARM, you will pay the introductory interest amount for 7 years. After that, the rate will change once a year.
ARMs have an adjustment cap and a lifetime cap to limit how much rates can adjust on one period and over the life of the loan.
Is an Adjustable-Rate Mortgage better than a Fixed-Rate Mortgage?
Adjustable-rate and fixed-rate mortgages are two of the most common home loan options among first-time homebuyers. Many borrowers often wonder if it is better to get an ARM or a fixed-rate mortgage.
The interest rate on a fixed-rate mortgage will remain the same throughout the life of your loan. Since the rate doesn't change, it is a good option for homebuyers who want to live in their home for a long period of time.
Since ARM interest rates can fluctuate from year to year after the initial fixed period, it can give you a little more freedom if you want to move around more often. Other benefits of getting an adjustable-rate mortgage include:
Lower initial interest rate
Lower starting monthly payment
Opportunity to afford a larger house
Potential to pay less in return with favorable conditions
Think an ARM could help you finance your homebuying goals? Connect with one of our loan experts to get started.
Get your home loan lesson plan
we're ready to send it to you
While it may start with an email address, our goal is to secure you a new home address. It's simple with your personalized Lesson Plan. Every step of your journey is covered so you know what to expect, when to expect it and are always up to date. It's the perfect place to get started.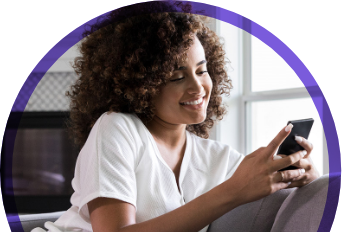 Need Help?
Have a question?
Ready to take the next step?