Top 7 Insights for First-Time Homebuyers
Guiding You Home
Embarking on the journey of buying your first home is exciting, rewarding, and, admittedly, a bit daunting. The process can seem complex, but fear not, future homeowner! Based on years of experience guiding first-time homebuyers, we've gathered seven essential insights to help you navigate this new path confidently. Let's dive in.
First-Time Homebuyer Programs
There are numerous local, state, and national first-time homebuyer programs designed to make homeownership more attainable. These programs can provide competitive mortgage interest rates, down payment assistance, and even educational resources to help you understand the home buying process. It's worth exploring programs like FHA loans, USDA loans, and VA loans, among others, to find one that suits your situation.
First-Time Homebuyer Tax Credits*
The government offers several tax benefits for first-time homebuyers as a way to stimulate homeownership. For instance, you might be eligible to deduct some of the interest paid on your mortgage or your property taxes. Understanding these tax benefits can help you plan your finances effectively.
Credit Score Needed for a Mortgage
Your credit score plays a significant role in your mortgage application. Lenders use it to assess your creditworthiness and decide the interest rate they will offer. The higher your credit score, the more likely you are to secure a lower interest rate. It's beneficial to review your credit report and score before applying for a mortgage, as this gives you an opportunity to improve your credit health if needed.
Mortgage Qualification1 vs Approval2
Obtaining a mortgage qualification, often referred to as a pre-approval, is an important first step in the home buying process. This will give you an estimate of how much you can afford based on the info you provide., An approval takes the pre-approval process a step further and involves an underwriter reviewing your finances and confirming in writing through an approval letter the loan amount for which you qualify pending identification of an acceptable property. This will show sellers that you're serious and capable of purchasing their home.
No Down Payment Mortgage
While your parents may tell you that you have to put down 20% of the home's price as a down payment, the truth is there are a wide range of mortgage options that require significantly less or even no down payment. Programs like USDA loans and VA loans offer zero down payment options, while FHA loans require as little as 3.5% down.
No Closing Cost Mortgage
Some lenders offer "no closing cost" mortgages, where the lender covers the closing costs. However, these costs are often baked into the loan in the form of a slightly higher interest rate. It's important to understand this trade-off and decide whether it's the right choice for your financial situation.
Best Neighborhoods
When buying a home, remember that you're not just buying a house; you're also investing in a community. Research neighborhoods extensively, considering factors like schools, amenities, safety, and potential for home value appreciation. Speak with residents, visit at different times of the day, and don't be afraid to ask your real estate agent for advice.
Buying your first home is a significant financial decision, but it's also a rewarding journey. With the right information and support, you can navigate the process confidently and secure the keys to your new home. We're here to help every step of the way. Happy house hunting!
Get your home loan lesson plan
we're ready to send it to you
While it may start with an email address, our goal is to secure you a new home address. It's simple with your personalized Lesson Plan. Every step of your journey is covered so you know what to expect, when to expect it and are always up to date. It's the perfect place to get started.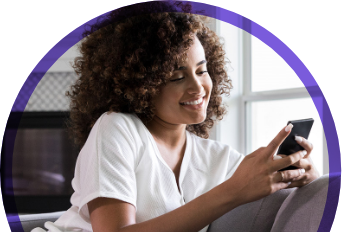 Need Help?
Have a question?
Ready to take the next step?