How To Get A Mortgage When You Are Self-Employed
Redefine "Home Office"
Has your side hustle turned into a full-time job? Or maybe you dove head first into starting your own business. Being self-employed is rewarding and hard work. Whether you have outgrown your current space or don't want to live in the loft above your store anymore, we're here to help answer your questions on how to get a mortgage when you are self-employed.
How Do I Qualify for a Mortgage if I'm Self-Employed?
Self-employed borrowers go through the same mortgage application process as every other borrower. The only difference is that self-employed borrowers need to provide additional documentation to establish their income. Since you are not a traditional employee you will need to assure your lender that you have the stability to take on the added financial responsibility.
Set aside some time to round up all of the paperwork your lender will need. And trust me, when they say they need everything, they really do mean everything—even the "this page is intentionally blank" pages at the beginning of your bank statements. Another thing to remember as you prepare to get your self-employed mortgage is to make sure all of your documents can be easily read. Blacking or whiting out information is a no-no, but you can add hand written notes as long as everything else is still legible.
The best mortgage lenders for self-employed borrowers, like PrimeLending, will accept your documents, even if you are still getting everything together. They will make good use of your time, and theirs, by keeping your application on track. Plus, if you have questions, they will be available to help you find solutions.
What Documents Do I Need for a Self-Employed Mortgage Loan?
Since you own your own business, you probably won't have a W-2 to calculate your income like most traditional buyers. Instead, your lender will need to see:
Two most recent years' 1099s (contractor/self-employed/freelancer income form)
Two most recent years' business tax returns
Two most recent years' K-1s (report each partner's share of tax items)
Year-to-date balance sheet and profit/loss statement
Plus, you will need to provide standard documentation which includes:
Two most recent years' personal tax returns
Other income records (child support, alimony, Social Security, disability, pension, distribution income, etc.)
Driver's license copy
There are also some situations that may require further information, like military service, receiving gift funds for your down payment or closing costs, and divorce, child support or alimony, to name a few. You may be asked to provide a Letter of Explanation to add context to your situation; that's when having a trusted lender by your side helps.
If you ever have any questions, it is important to ask your lender right away so they can help you keep your self-employed mortgage application on track.
TL;DR: Self-Employed Mortgage Loan Faq's
Can I get a mortgage if I am self-employed? Absolutely you can! Self-employed borrowers go through the same application process as regular borrowers, however they also need to provide two most recent years' business tax returns, year-to-date balance sheet and profit/loss statement, and two most recent years' K-1s.
Do lenders use gross or net income for self-employed mortgages? Mortgage lenders will ask for your gross income and net business income. Your income includes two most recent years' personal tax returns/1099s, the additional documents mentioned above, and any other income records like child support, alimony, etc.
How to calculate self-employment income for mortgage loans? Look for your two most recent years of net profit (before removing exemptions or paying taxes) on Schedule C of your tax form. Then add those two together and divide by 24. This will give you your average monthly income for the past two fiscal years.
Get your home loan lesson plan
we're ready to send it to you
While it may start with an email address, our goal is to secure you a new home address. It's simple with your personalized Lesson Plan. Every step of your journey is covered so you know what to expect, when to expect it and are always up to date. It's the perfect place to get started.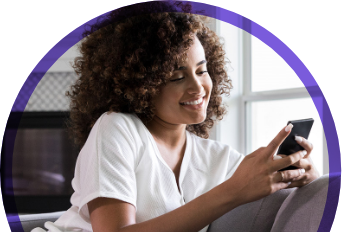 Need Help?
Have a question?
Ready to take the next step?